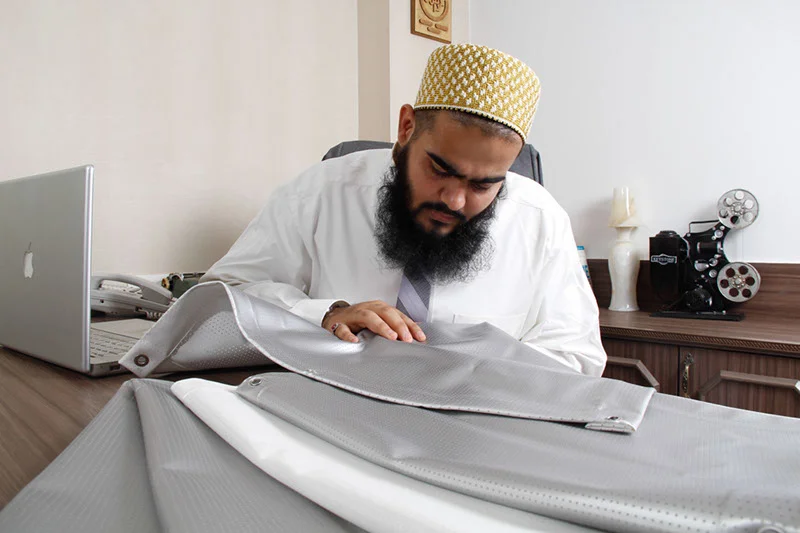 MIRAGE – THE SCREENS OF FUTURE 
BROUGHT TO YOU BY GALALITE – THE MAKERS OF TOMORROW SINCE 1959
Recently, the world saw movies like never before. An exceptionally vivid picture that was brought to life. This was made possible by none other than Galalite – the pioneer of cinema screens in India and overseas.
Named 'Mirage', these advanced cinema screens bring a whole new world of technology. The future-ready technology of Mirage is tailored for high definition and technologically-advanced digital content. In just 56 years, Galalite has made an impression with cinema audiences across the globe. Thanks to the team of experts at Galalite, today the entire globe witnesses a movie viewing experience unlike anything they've ever seen before.
Join us as we learn more about Mirage – the fourth generation of technology brought to us by Mr. Yusuf S. Galabhaiwala – the third generation of the Galalite legacy.
So, tell us more about Mirage? How is it different from other screens in the market?
We aren't the first ones in the cinema screens industry to introduce silver screens that behave like white screens. There have been several players who have attempted at giving the world such screens. But, what we can assure you is that Galalite's Mirage is surely the last name in silver screens.
Mirage – the new generation of cinema screens from Galalite is equipped with a special matte white diffusing surface that ensures excellent light uniformity. The material and coating of the screen achieve a special formulation and specification, which gives it a seamless finish for superior picture quality.
How does the technology used for Mirage set it apart?
Mirage is optimized for Active 3D applications and Digital 2D projections. As a result, movie buffs and viewers now enjoy the full picture, in its truest sense. The advanced technology that is being used in Mirage provides it with high gain characteristics, bright pictures, high contrast, excellent color temperature, and a panoramic viewing angle. Further, these screens deliver excellent results with passive 3D applications using polarized light such as RealD, Technicolor, etc.
How durable are Mirage screens?
These superior quality screens are scratch proof, stain proof and water resistant. The coating on the Mirage screens which is made in our own set-up, increases the longevity of the screens. This gives cinema owners optimum value for money and makes Mirage a preferred option for cinema owners across the globe.
Galalite, the flagship brand of GTC Industries, manufactures the widest range of innovative Projection Screen surfaces, ensures better movie viewing experiences with the assurance of high performance efficiency, absolute value-for-money and time bound delivery. Galalite's specialized screen surfaces range from Gain Screens for digital compliant cinema systems to the latest 3D technology Silver Screens, from large format screens for Cinema Theatres / Large Events to Home Theatre Screens. They also manufacture custom screens to suit specific requirements. Their screen surfaces follow exacting standards laid down by BSI and SMPTE. Galalite has been supplying projection screens to major digital cinema service providers around the world who are well aware of the latest global trends and expect consistent performance, by constantly enhancing technology and reach, and catering to the increasing demand for high grade digital cinema experience.