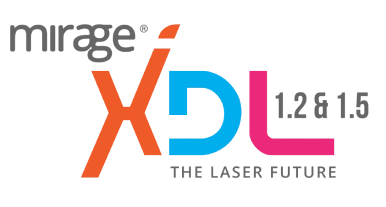 The future of laser projection
Mirage XDL 1.2 & 1.5 offers viewers an immersive cinema experience with unrivalled clarity. It's an ideal cinema screen for current RGB cinema laser projectors and is a revolutionary product for cinemas worldwide.
KEY FEATURES OF MIRAGE XDL 1.5
• Stunning Visuals: With a 30% higher gain, Mirage XDL 1.5 produces a vibrant display while minimizing speckles, providing a visually captivating experience.
• Enhanced Contrast: The screen maximizes black levels, resulting in improved contrast for life like and engaging visuals.
• Unmatched Clarity: Audiences can enjoy unrivaled clarity and detail, bringing every scene to life.
• Immersive Viewing: The excellent polarization supports Passive 3D, ensuring your cinema is always 3D-ready.
• Superior Image Quality: Lensray technology ensures excellent center-to-edge uniformity, delivering stunning 2D presentations.
KEY FEATURES OF MIRAGE XDL 1.2
• HDR Support.
• Maximized black levels provide high contrast.
• Enhanced depth of field.
• Centre to edge uniformity* – Consistent brightness.
• Reduces speckle caused by RGB laser projectors
• Comes with Galalite's revolutionary Lensray Technology.
Download Mirage XDL Data Sheet