Colours in their truest form on
3D Projector Screen
–
Galalite's Digilite Screen!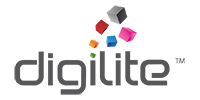 Superb Colours That Make Visuals Come To Life
Digilite is a versatile 3D projector screen enhanced for Active 3D applications and Digital 2D projections. It is the apt front theatre projection screen for Digital and HFR Technology, and comes in various gains like 1.4, 1.8 and 2.2. Digilite screens are whiter, giving wider viewing angles. The screen's smooth surface boosts focusing capabilities, making movies watch-worthy.
Download Digilite Data Sheet
Download Digilite Data Sheet