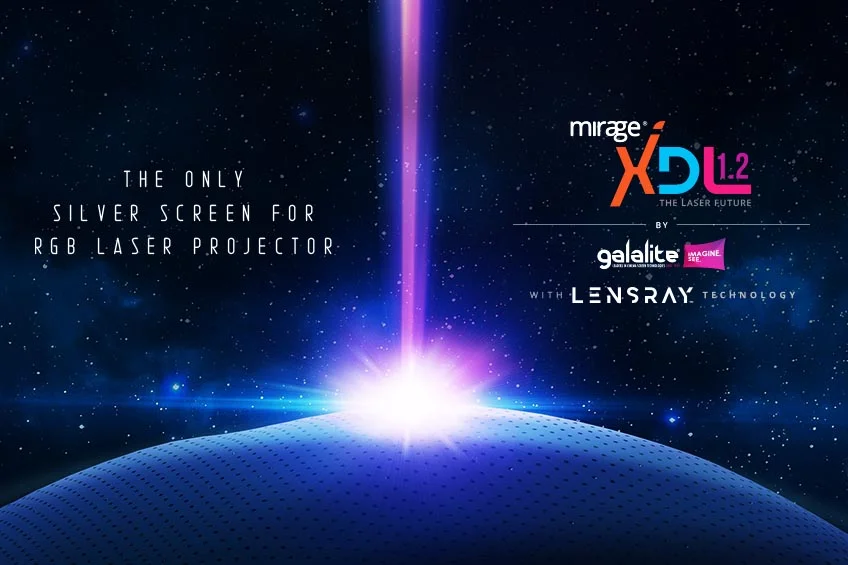 Silver screen has been the conventional type of projection screen that is used widely in film projections. The projection screen, with the passage of time, has seen various transformations. The arrival of white screens brought a tremendous shift in the way films are projected. The shift was considered to be commendable by many experts in the industry.
White Screens took over from silver screens as many theatres started getting inclined towards those. Yet, it had its fair share of loyal customers. In 2012, France's film board the CNC announced to phase out all silver screens from the country's theatre within five years. This was a major setback for many cinema theatre chains and owners. The reason for this ban was that the silver screens couldn't meet the AFNOR standards set for cinema projection screens. Silver Screens produced "hot spots" which means the image at the centre of the screen was much brighter than the edges. The dropoff in brightness from the centre to the edge was known to be much more than 20% which was a crucial issue. To counter this problem, there was only one screen kind, ReadD Ultimate, that used vibrators on screens to shake off the speckle but couldn't continue with that for long.
Galalite's latest Mirage XDL 1.2 is first of its kind Silver Screen with 1.2 gain that provides a crystal clear view of laser projections. The 1.4 and 1.7 gain screens reduced speckle but did not eliminate it. On the other hand, Mirage XDL 1.2 completely eliminates the speckle produced on screen by laser projectors. This Silver Screen enhances contrast for deeper black levels as well as provides increases the depth of field, granting a fully immersive visual. Hence, the HDR images on this silver screen results in a never seen before engaging movie-viewing experience for the audience.
Galalite's Mirage XDL 1.2 faces no issue of dropoff in brightness from the centre to the edge as it has excellent uniformity all over the screen. Above all, it is the world's first lowest gain screen which preserves polarisation upto 105:1 which is remarkable for such a low gain screen.
Mirage XDL 1.2 turns out to be a pioneering innovation in the field of silver screen that is ready to take over its contemporaries with its sheer brilliance and tremendous quality.
Completing 60 years now since its inception, Galalite is a leading name in the projection screen manufacturing industry that has been supplying projection screens to major digital as well as large format cinema service providers. Keeping up the global trends and latest technologies, this Mumbai based company makes one not only see cinema but actually feel it.