Recreating the effect & depth of 2D & projector screen 3D like never before!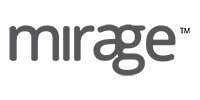 High-Definition, Redefined
Mirage Screen is a 2D and 3D cinema screen featuring Galalite's 4th generation screen technology which brings excellent 3D effect and depth as well as a strong signal to noise ratios. The cinema screen with various gains also supports 2D pictures, giving viewing-experience similar to a regular white screen.
It comes with an eco-friendly coating which increases the life of the screen and keeps light levels higher for longer. It is also compatible with 2K, 4K D-cinema and E-cinema.
Download Mirage Screens Data Sheet