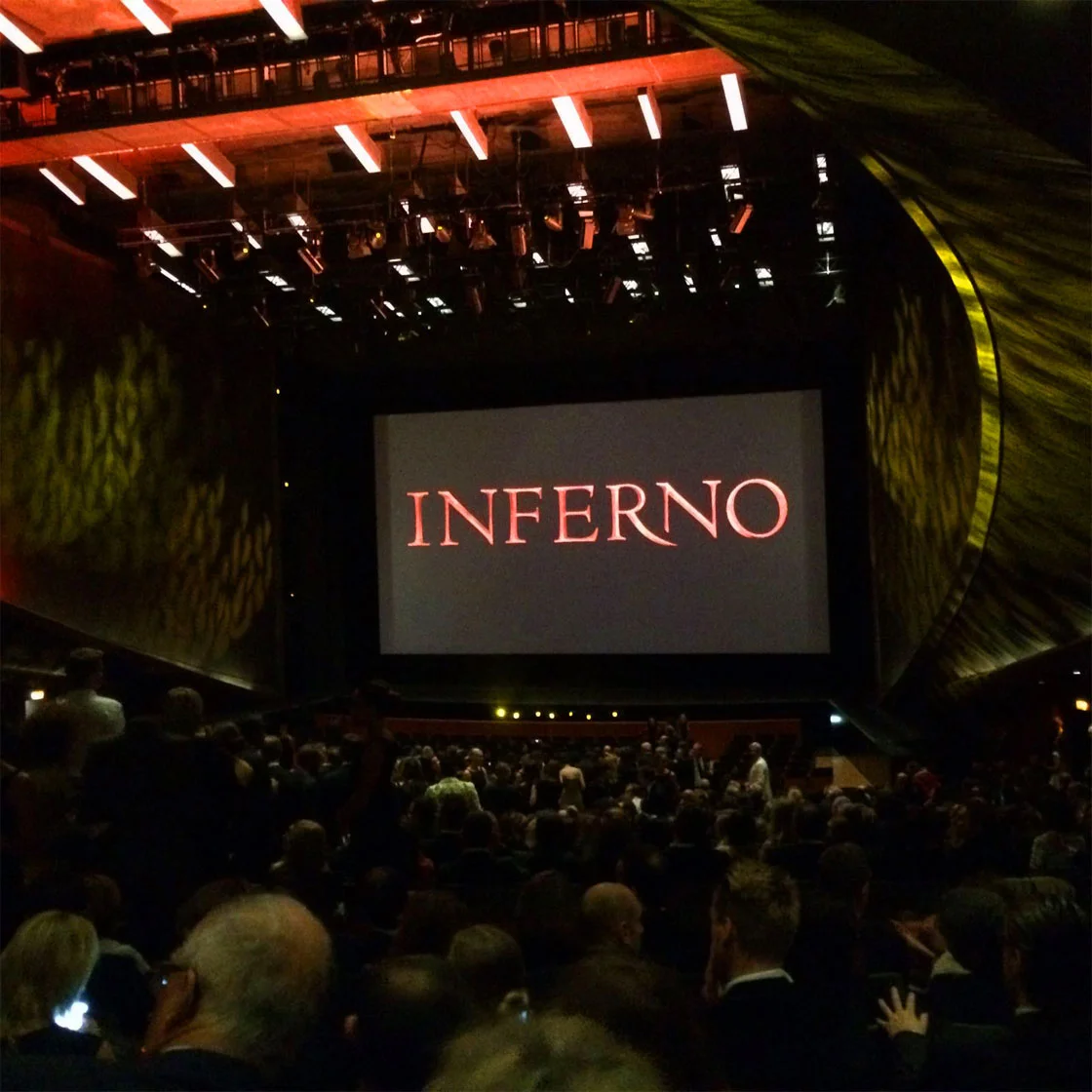 Galalite's Screens has always been dedicated to enhancing cinema technology, and recently, our determination paid off in the most wonderful way. For the World Premier of the Tom Hanks starrer 'Inferno' on 8 October 2016, Galalite Screens' Digilite – 1.4 was the screen of choice for showcasing the film.
Present at the screening, which was held in Florence, Italy, was the film's cast and crew, including its celebrated director Ron Howard, actors Tom Hanks, Felicity Jones and Indian actor Irrfan Khan, amongst others. Also present at the premier was author Dan Brown, on whose book the film is based.
The technical and procurement team revealed that several projection screens were tried, before finally choosing Galalite's Digilite 1.4 on account of its bright colours and sharp images.
Commenting on the screen selection, Galalite Screen's Yusuf S Galabhaiwala said, "We are very happy that they made the right choice. At Galalite, we are always commited to making the best surfaces in the world, and this proves that we are on the right track. We are absolutely honored to have been chosen for such a big event."
Apart from Galalite's Digilite 1.4 gain Standard Perforation screen, some of the other equipment used during the film's world premier included Nec NC3240 Dlp 4K Digital Cinema Projectors – 7 Kw Lamp and Accessory, Dolby Audio Processors and Showvault, JBL 8340 Surround Speakers, Electro Voice Surround Amplifiers, Martin Audio Heads and Subwoofers, and Lake Audio Processors and Powersoft Amplifiers.