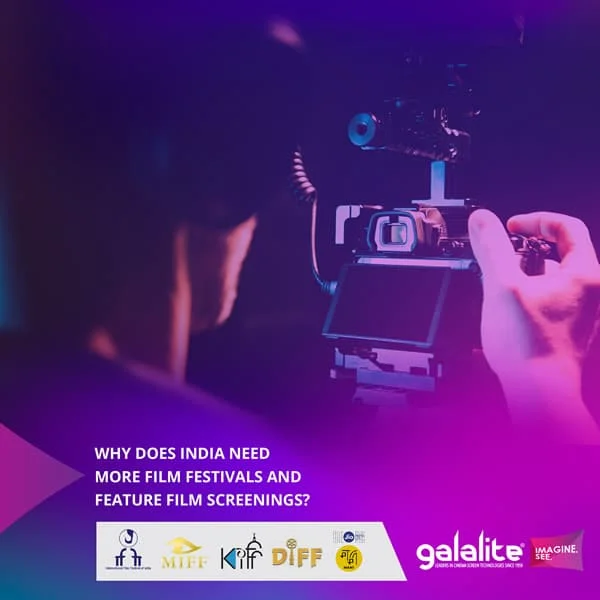 And they lived happily ever after….
Oh, The times have changed. People have understood that there is no happily ever after, and they do not want to see that in the typical Bollywood & Hollywood movies.
The perspectives have changed, people have changed and the expectations from the films have also changed quite massively.
Nowadays films require great storytelling, good execution, apt picturization, and not just esthetically pleasing actors with not so good movie baseline.
Now that  people are exploring new kinds of cinemas, the directors are also expanding their limits to put forward something unique, raw, realistic, and engaging content.
Now, the question is how the Indian audience is going to be exposed to world cinema or experimental films?
This is where film festivals come in. In India, the trend of arranging film festivals showcasing world cinemas and experimental films has come up. 
Students studying films as their careers and artists are mostly aware of these kinds of festivals. Only a few have an idea about film festivals happening.
Why are film festivals necessary?
Film festivals have movies that are made by breaking the typical boundaries to showcase the reality or the raw story lying under the emotions. Different types of world cinemas expose you to different cultures, languages, and points of view without keeping the barrier of languages.  When you watch an experimental film you are forced to think about it. Your mind wanders to search for answers, your conscience lets you gain knowledge about that topic and that is how you grow as a person!
Why do we need more film festivals?
Firstly, Only a few know about these festivals so the general crowd is still stuck in the old-time, typical movies. They need access to these kinds of festivals and it is possible only when there are a lot of festivals happening so that they get to know about it. 
Mostly, every state has film festivals. Here is the list of some famous Film festivals in India
So?

Would you like to go to a film festival?

Do you like to watch experimental movies?

Do let us know.