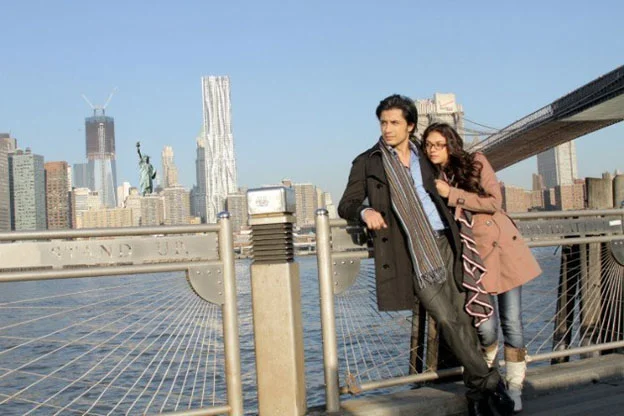 Some picturesque landscapes from the silver screen are saved as a screen-saver in your memory forever! There's no such problem that cannot be healed & sorted by taking a long trip. These journeys act as a complete therapeutic experience as we take back some priceless souvenirs as memories!
Here's a list of Bollywood films that will make you want to leave everything else and just travel:
Zindagi Na Milegi Dobara (2011)
The film took us through a road trip in Spain. The lazy road travel, the breathtaking deep-sea-diving, the super-fun Tomatina festival, and the liberating sky-fall were all just to die for. It makes you want to travel with your friends and discover your own self.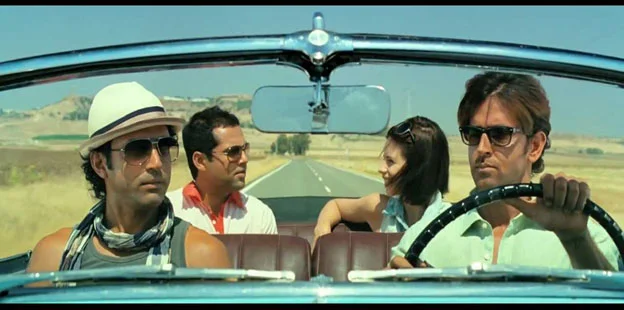 Tamasha (2015)
Tamasha drew Corsica on the map for us Indians. The film showed the place so beautifully that each frame looked like a picture post card. It looked like a perfect getaway for the characters and felt like it would be perfect for us as well. The local flavour was just enough to make Corsica your dream destination, a place where nobody would know you and you won't know anybody either.
Dil Chahta Hai (2001)
This film has set travel goals for a whole generation. While the movie is remembered for a whole lot of other things, the idea of friends hitting the beaches of Goa has become the ultimate vacation goal! Such was the influence of the movie, Goa became the national holiday spot for the young generation and remains so.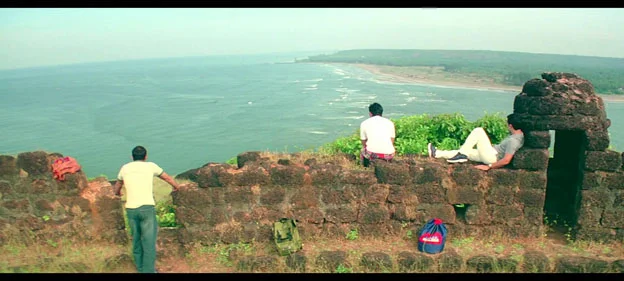 Highway (2014)
This film was a journey that you didn't want to end. The theatre felt like a window seat of a vehicle and you just didn't want the vehicle to stop. It captures the remote Sangla Valley in Himachal Pradesh and drives over to the Aru Valley and Chandanwari near Pahalgam. And it's not just the scenic beauty of the mountains, the essence of the film is travel and is beautifully conveyed even in the plains of Delhi, Haryana, Rajasthan and Punjab.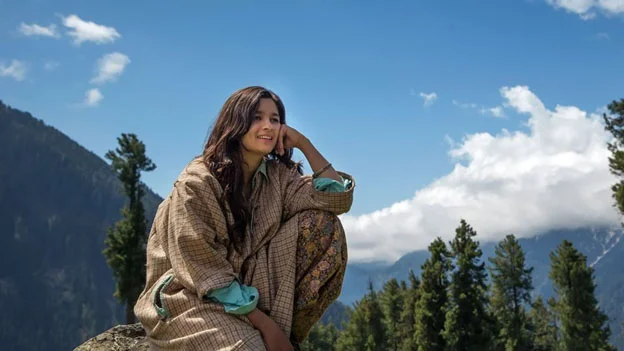 Dil Dhadakne Do (2015)
This film was shot on a cruise ship which traveled through Turkey, Spain and Tunisia. The sequences on the cruise ship had beautiful ocean in the background and stunningly dressed people in the foreground. And you're still looking for reasons to set off for a vacation?
Yeh Jawaani Hai Deewani (2013)
Bordered by dense forests and sparkling in their white glory, Gulmarg's snow-clad peaks are just breathtaking. Even though Gulmarg was passed off as Manali in the film, the film inspired bag-packers to leave everything aside and go on a trek with friends in this region. The film's second half captures the beautiful palaces and monuments of Rajasthan. The theme wedding in Udaipur showed that Rajasthan is so much more than just deserts.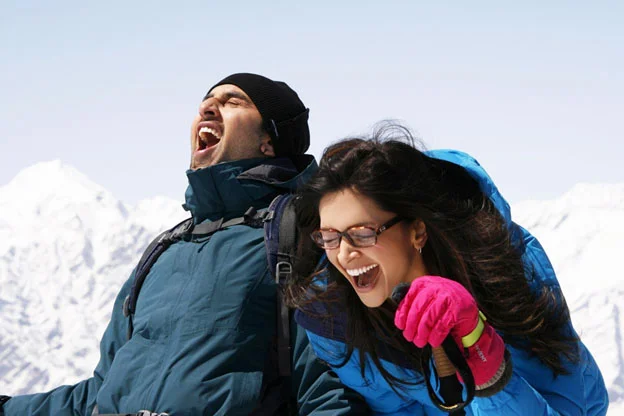 Jab We Met (2007)
The film starts off with a train journey from Mumbai and makes some interesting stops at Ratlam, Kota, Bhatinda, Manali and Simla. Each city acts as a stop-over for the characters and the story of the film. This film surely made train journeys look really cool!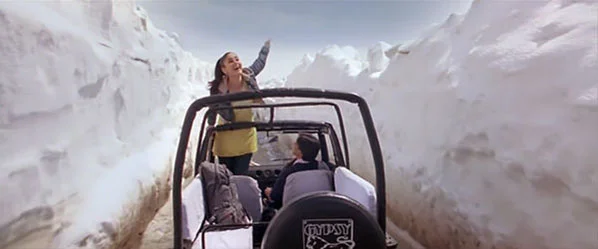 Chalo Dilli (2011)
Two characters from drastically different backgrounds have to travel together by road and train. The destination is Delhi and the road trip makes them both see what they've been missing in their lives. The highways they take and the people they meet is what traveling is all about – having new experiences.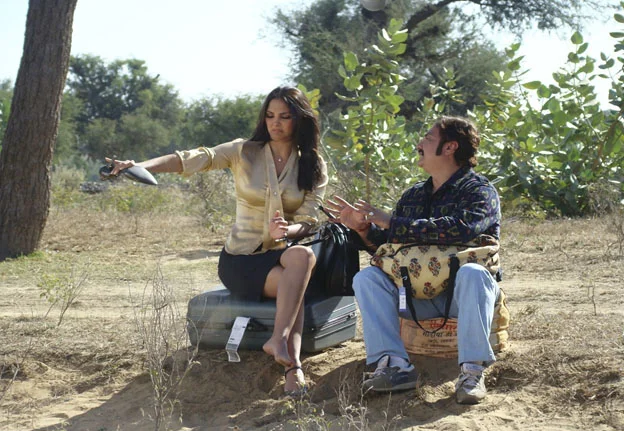 Piku (2015)
A father-daughter duo travels with a taxi company owner from Delhi to Kolkata in this road trip movie. The highways they travel make us want to be on a road trip ASAP. We watch them stopping over in Varanasi which looks beautiful at night and when they finally reach Kolkata, the city's landscape is instantly likeable.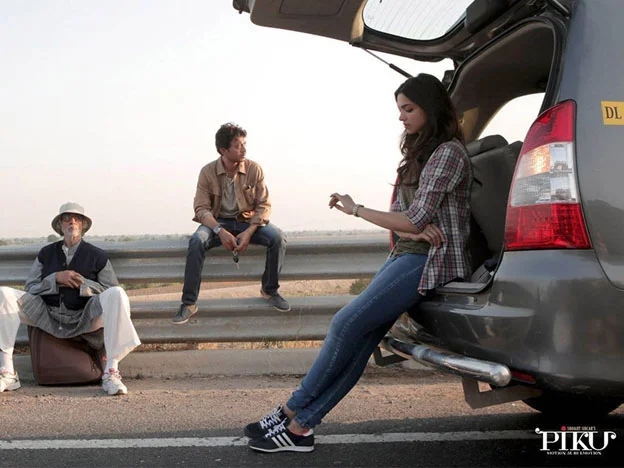 London Paris New York (2012)
This film is the journey of two characters through these three cities. They first meet in London while waiting to catch the next flight. They meet again in Paris and then finally get united in New York. These three cities are probably on the bucket list of all of us and the film just captures that fantasy to perfection.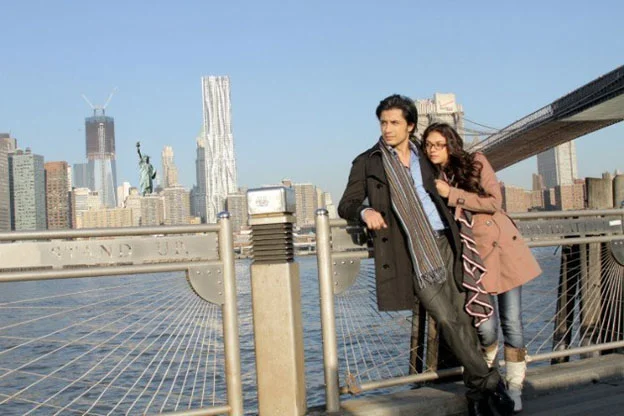 Anjaana Anjaani (2010)
The protagonists decide to end their lives but before that they must travel a little. Travelling is just the best way to live and what better place to go and explore Las Vegas. The road trip they take from New York to Las Vegas is just stunning to look at. And the barren lands too look breathtaking.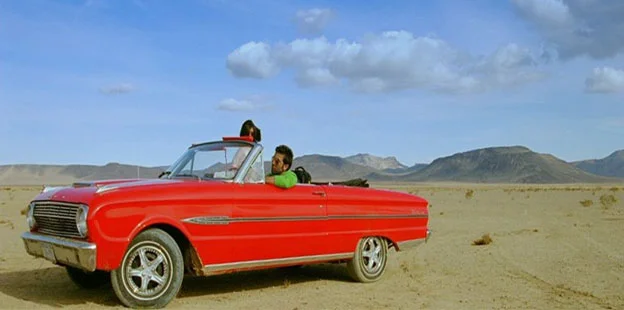 Chennai Express (2013)
Chennai Express might be known for several other (not-so-flattering) reasons but the film was surely a visual treat. From the majestic Dudhsagar Falls in Goa to the lush hill town of Munnar in Kerala, each frame of the movie was a sight to behold in this film. The landscape shown in the film will surely make you want to be there in person.