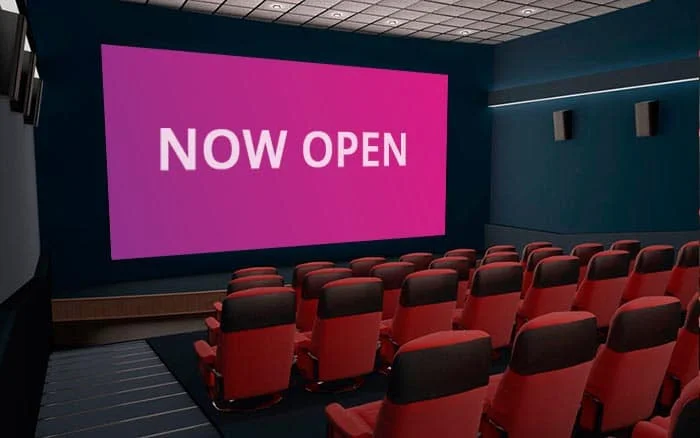 Like many other sectors, the cinema industry is one of the many who is facing a huge impact currently due to the COVID-19 outbreak worldwide. Analysts estimate the virus has already cost the global box office as much as $5 billion, mainly due to theatre closures worldwide. Some latest movies are seeing digital releases and are currently available on digital platforms at your comfort. The cinema industry might have stopped functioning now, but it will see a surge after the pandemic and here's what will keep it exciting and surprising in the coming days.
The extension of highly anticipated movies of 2020 
While some theatrical movies might be getting a digital release and people can watch them in their comfortable home. Some movies are still worth watching in the theatre on a big cinema screen experience. The highly anticipated movies of 2020 like Sooryavanshi, Black Widow, No Time to Die, Wonder Woman 1984 and Mulan are the movies one should look forward to after everything goes back to normal and cinema theatres open their doors for entertainment. The movies which are not released on digital platforms will double the excitement in audiences and they will wait to enjoy it on a cinema screen rather than watching it at home.
Overall cinema experience
The experience a cinema theatre offers with its innovative cinema screen, breakthrough technology, high-quality sound, 3D viewing, comforting seats and lip-smacking food. Consumers will surely want to experience this all after a long quarantine break they had at their home due to Coronavirus. Once the coast is clear, people will come out more in numbers than ever to enjoy movies in cinema theatres and create memories which they missed out on. Consumers will also value cinema screen experience as it has the benefit to be enjoyed with everyone rather than watching it individually.  
Special offers
After the pandemic, the cinema industry will come up with interesting offers to increase the sales of movie tickets and consumer footfalls. The ticket price will be lesser and there will be loads of contests for a chance to win different movie tickets. Consumers can watch a variety of movies at lesser prices.     
Why more efforts will be taken to watch movies at the cinema theatres
The cinema screen experience will not be taken for granted from now on. A stat says that the average person goes to the movie theatre around four times a year, this will increase as more people will realize the added benefit of watching movies at cinema theatres and how a perfect visual experience at cinemas should not be missed out. 
Being more social with friends and family
Summer will be at its peak when cinemas will reopen to allow movie buffs to fulfill their movie quota. Movies will be the ideal situation and allow perfect balance between escaping the heat and spending some much needed time with friends away from home. Cinema will also give everyone the much needed break from real life and time to indulge in the fantasy of the reel life for many enjoyable hours together.