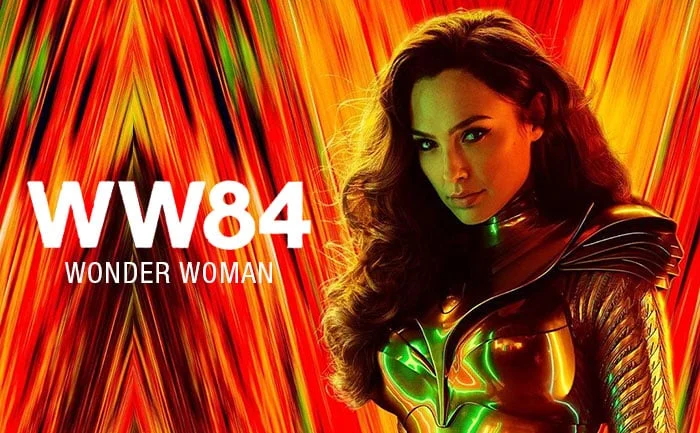 2019 was a phenomenal year for the movie industry. With Hollywood movies like Avengers: Endgame becoming the highest-grossing film of all-time, Bollywood movies also tasted success last year with action-packed movies like War and Saaho getting rave reviews by the audiences and becoming the highest-grossing films of the year in India.
This calendar year is also packed with an array of movies releasing in different genres. So here is the list of 7 movies you should most look forward to in the year 2020. 
Brahmastra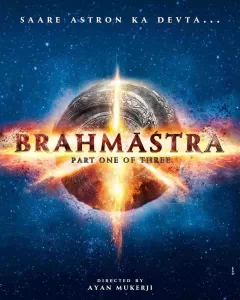 Brahmastra is a mythological superhero film starring A-list actors like Amitabh Bachchan, Ranbir Kapoor, Alia Bhatt, and Akkineni Nagarjuna directed by Ayan Mukherjee and produced by Karan Johar's Dharma Productions.
This will be the first part of the trilogy with a new installment expected to release every alternate year. The movie will be a treat to watch on the cinema screens as it will be released in 3D and standard formats. Looking at the mystical fantasy drama genre this movie will surely have great colours, enchanting visual effects, and breath-taking 3D.
Sonic: The Hedgehog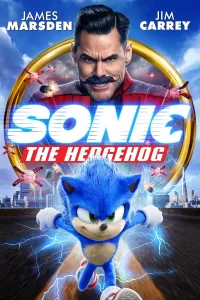 Sonic: The Hedgehog is a movie based on a famous game character Sonic created by a multinational video game developer, Sega.  It features actors like James Marsden, Jim Carrey as Doctor Robotnik, and Ben Schwartz as the voice of the character Sonic.
In the film, Sonic teams up with a small-town sheriff named Tom as he attempts to escape Dr. Robotnik and the government. As the main character is animated, it will be a visual delight to watch the powers and visual effects of the character Sonic on the big screen. 
BloodShot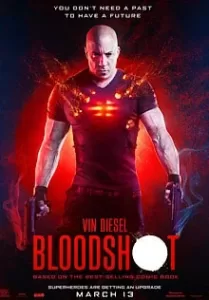 Vin Diesel returns for the ninth installment in the Fast Saga F9 in the summer, but ahead of that, we have his violent sci-fi action movie.
Bloodshot is an American superhero film based on the Valiant comics series and stars Diesel as a former soldier who is brought back from the dead via advanced nanotechnology and sent on a series of missions to blow things up and kill people in various gory ways. Guy Pearce (Iron Man 3) plays the shady doctor in control of his life, and it's directed by Dave Wilson, who worked on the acclaimed Netflix animated anthology Love Death + Robots.
This sci-fi movie should surely be on your checklist when it comes to watching movies in cinema theatres. 
No Time To Die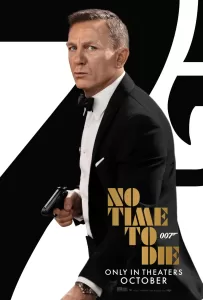 No Time to Die is an upcoming spy film and the twenty-fifth installment in the James Bond film franchise to be produced by Eon Productions. Daniel Craig returns as the iconic British super spy for the fifth (and probably final) time, and now he's facing off against a mysterious villain named Safin, played by Oscar-winning Bohemian Rhapsody star Rami Malek. A few characters are returning from previous films, and director Cary Joji Fukunaga has proved himself to be a stylish and exciting filmmaker with shows and movies such as Maniac, True Detective Season 1, and Beasts of No Nation.
The Bond series might be nearly 60 years old, and it is not showing any signs of dying sooner. No Time To Die should be a must-watch in theatres for James Bond fans and action lovers to witness the thrilling action sequences. 
Wonder Woman 1984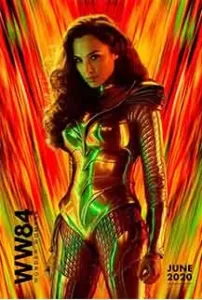 The first Wonder Woman movie was funny, exciting, and at the time, a very welcome relief from darker DC Universe releases such as Man of Steel or Batman v Superman: Dawn of Justice.
The sequel looks set to be even better, with Gal Gadot back as Diana Prince and Patty Jenkins directing once more. As the title suggests, this movie takes Wonder Woman to the mid-'80s. Wonder Woman 1984 will be releasing in 3D, which makes it a visually satisfying movie to experience on the cinema screens.  
Minions: The Rise of Gru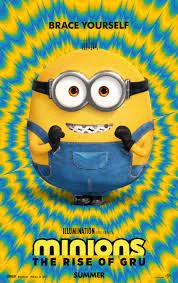 A sequel to the 2015 film, Minions, and spin-off to the main Despicable Me film series, Minions: The Rise of Gru is set in the '70s and focuses on Steve Carell's Gru, who is a young boy dreaming of becoming a fretted supervillain. To prove his villainy, he steals a valuable stone from the evil group Vicious 6 and finds himself on the run. Luckily, those iconic yellow Minions are on hand to help him out.
This animated comedy film should be the one you should keep your eye on to watch in cinemas this year.
Tenet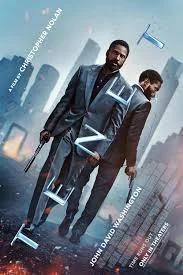 A new Christopher Nolan movie is always a good reason to get excited, and Tenet looks like it'll return the director to the mind-bending sci-fi action territory of Inception. The trailer released in December doesn't give much plot away, all we know is that Blackkklansman star John David Washington plays an agent who has to stop World War III using time travel. The cast includes Robert Pattinson, Kenneth Branagh, and Michael Caine.
The best part is the movie got shot in India and features a well-known Indian actress Dimple Kapadia which makes it a perfect reason to not miss this film. 
Conclusion 
This year will have more eclectic movies, the best of the best emerging from the cinema world. Movies that include more technical aspects and recent technology like 3D and high-tech visual experience. So don't miss out on these movies and make sure you watch it at your nearest cinema screens.