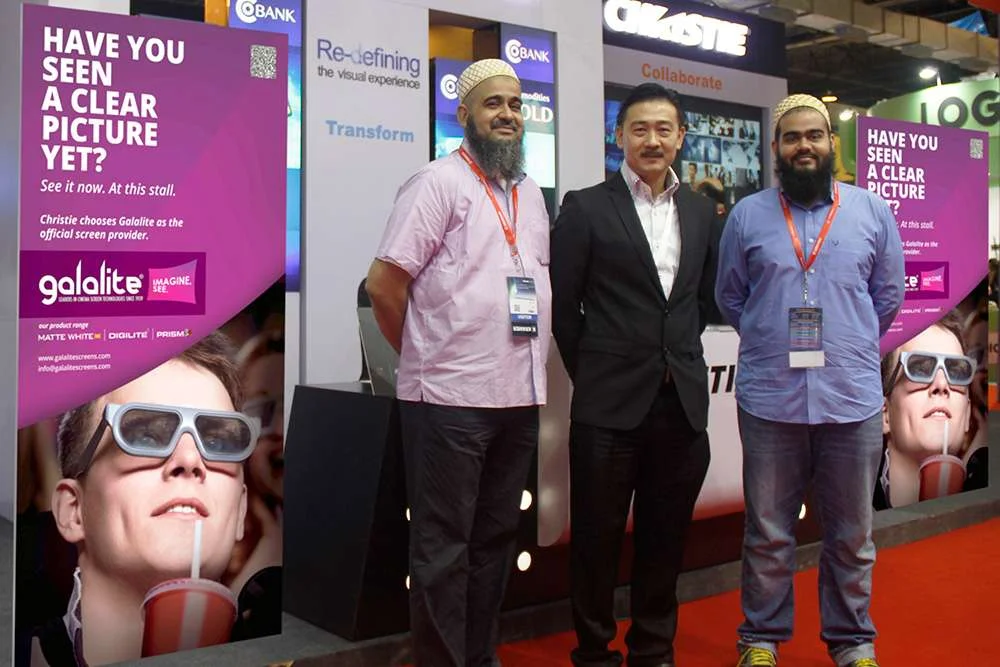 Christie Chooses Galalite Screens To Showcase Its Products At Infocomm India 2014
Christie – the leading projector manufacturing company selected Galalite – the global leader in cinema screen technologies, to showcase its state-of-the-art visual solutions at InfoComm India 2014, held at the Bombay Exhibition Centre from September 17 to 19, 2014.
Christie's multi-zone display at InfoComm India 2014, featured Galalite's wide array of projection screen surfaces, along with its technologically advanced projectors, to showcase comprehensive and holistic visual display solutions. The enticing display helped Christie as well as Galalite to reach out to more visitors, system integrators, businesses and IT managers at the event.
About Galalite – Established in 1959, Galalite manufactures innovative projection screens for an enhanced movie viewing experience and is the largest supplier of screens to major digital cinema service providers.
About Christie – Christie's display solutions and projectors attract audiences, right from retail displays and classrooms to Hollywood, with its dynamic and stunning picture quality.