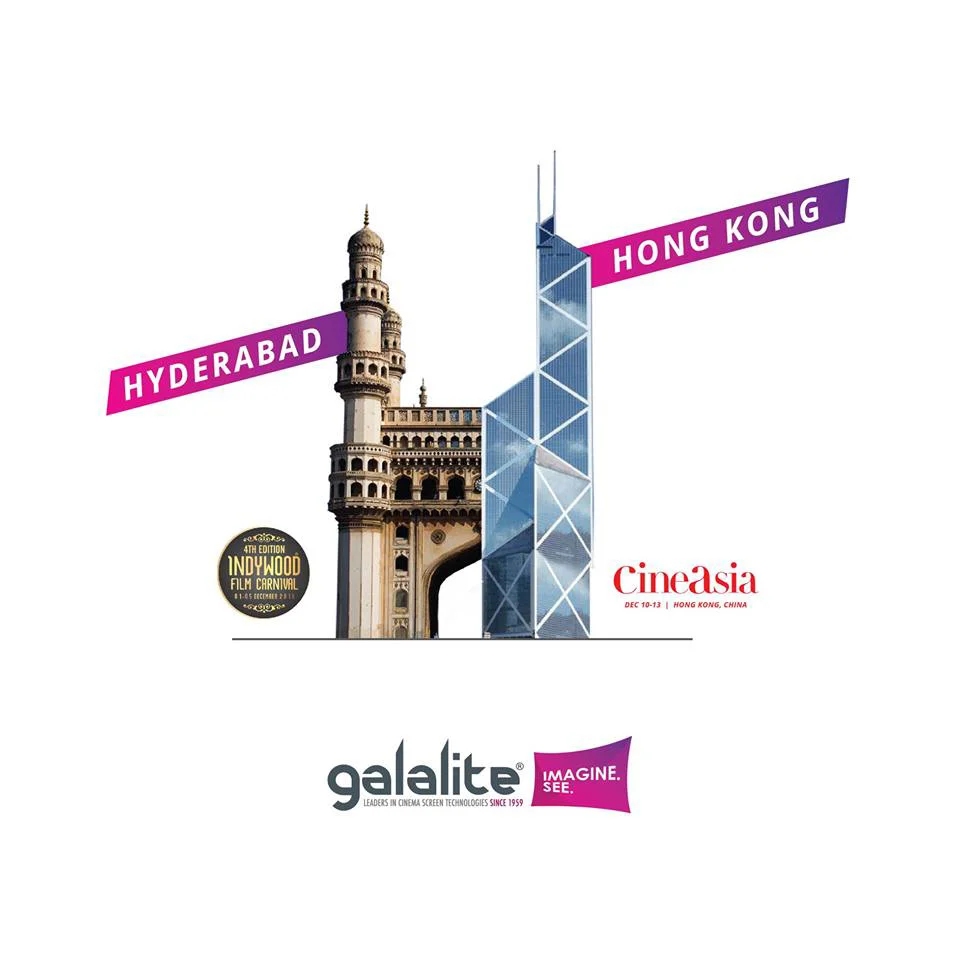 Indywood Film Carnival – it's where filmmakers, production houses, technology providers and aspiring artists converge to make the dream of a unified Indian film industry a reality. And of course, Galalite – the leader in cinema screen technologies, was a part of its 4th edition held in Hyderabad from December 1 to December 5, 2018. It gave us immense pleasure to meet and connect with the best of India's numerous film industries with national and international stakeholders of cinema.
What's more, you ask? Well, Galalite introduced LensrayTM Technology for the first time in Cine Asia 2018! Held in Hong Kong from December 10 to December 13, Cine Asia is now in its 24th year and still continues to be the best and most effective way to network and do business with the motion picture industry in the APAC region. 4 days of networking, product presentations and learning about the latest equipment, products, and technologies – What's a better way to stay ahead of the trends?
Speaking on the occasion, Yusuf Galabhaiwala (Director of Operations) said, "With our active participation in national and international events like these, Galalite reiterates its place as the leader in cinema screen technologies. We take pride in our research and innovation initiatives, and have committed ourselves to reinvent the future of the cinema industry."
About Galalite:
Galalite®, is the flagship brand of GTC industries which manufactures the widest range of innovative Projection Screen surfaces across the world.
A family-owned business headquartered in Mumbai, Galalite® has emerged as one of the largest suppliers of screens to Exhibitors worldwide.
Galalite's specialized screen surfaces range from Gain Screens for digital compliant cinema systems to the latest 3D technology Silver Screens, from large format screens for Cinema Theatres / Large Events to Home Theatre Screens.