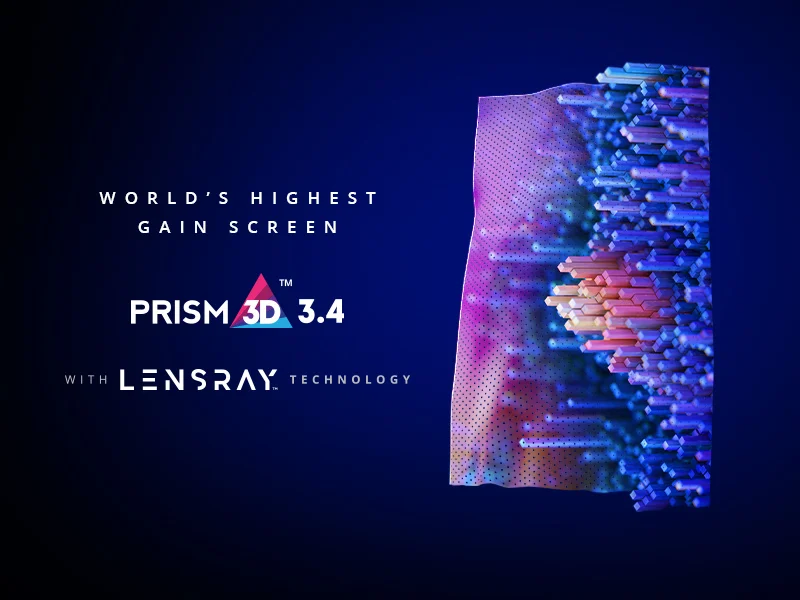 Leaders in cinema screen technologies, Galalite, has launched its latest product offering in its Prism Series, a Screen Surface with a Gain of 3.4. The Higher Gain surface was launched in April 2019, as a result of their Lensray Technology which was launched last year at the Big Cine Expo, Mumbai. The Prism 3.4 currently has the highest gain in the world. 
A high gain screen is constructed to reflect more of the projector's light back toward the centerline of the projection path, while consuming less energy, giving Cinema Operators greater benefits in terms of savings and cost-effectiveness. 
In the case of Prism 3.4 Gain Screen, it is equipped by Galalite's Lensray technology, which aids in reducing visual noise, helps to achieve more scattered light and better viewing angles, also reducing Hotspot to a far greater extent.
Speaking on the occasion, Yusuf Galabhaiwala (Director of Operations) said, "Creating the highest gain screen was another successful accomplishment from Galalite. We always look forward to develop screen technologies keeping our customers in mind, and with the addition of PRISM 3.4, we can proudly say that we have achieved one more step for innovation of screen technology, through equipping our LENSRAY Technology." 
This will replace the current 3.0 gain screen available in Galalite's Product portfolio.
About Galalite:
Galalite®, is the flagship brand of GTC industries which manufactures the widest range of innovative Projection Screen surfaces across the world.
A family-owned business since inception in 1959, and headquartered in Mumbai, Galalite® has emerged as one of the largest suppliers of screens to Exhibitors worldwide.
Galalite's specialized screen surfaces range from Gain Screens for digital compliant cinema systems to the latest 3D technology Silver Screens, from large format screens for Cinema Theatres / Large Events.