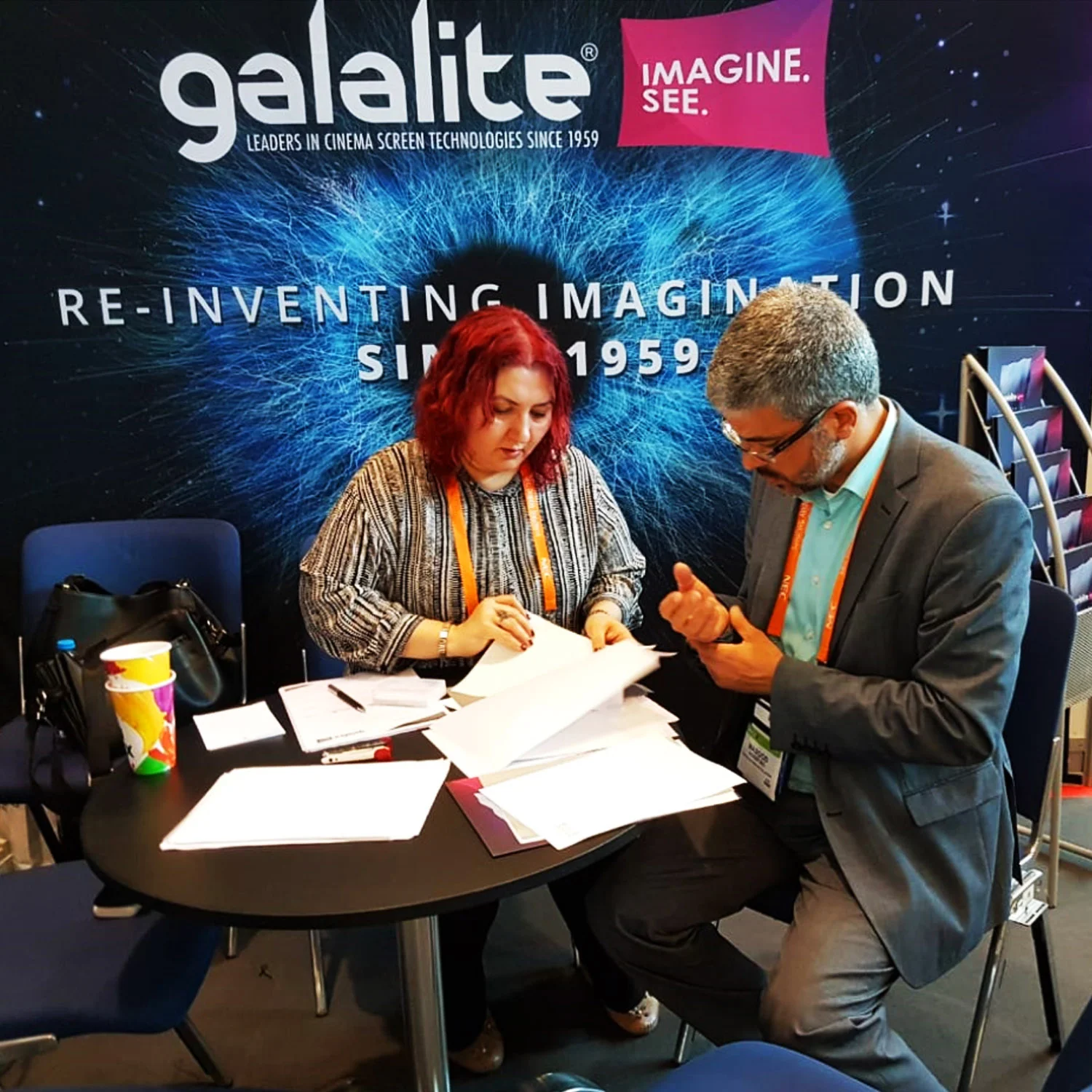 Galalite, India's leading cinema screen technology company's second appearance at CineEurope 2018 was just as successful as the first one. And this time, they came with a theme that was in-line with their marketing campaign of 2018 – "Reinventing Imagination". Held from 11 to 14 June, 2018 in Barcelona International Convention Centre, Spain – the CineEurope is the biggest and most successful European convention and trade show for major, regional and independent cinema exhibitors.
The 3-day event was packed with the very best in exclusive studio screenings and product presentations, cinematic technologies, innovations and educational seminars. When you imagine a convention and trade show at such a large scale, you just can't imagine it without Galalite! Being at the forefront of technology and innovation, Galalite has always been part of events to actually go out there and educate people about the difference their products can make to the cinema industries across the globe.
Speaking on the occasion, Siranush Whyte said, "It was an honour to once again be part of CineEurope. The energy and passion of people present there was commendable! Many of our existing and potential customers visited our booth to discuss future projects and developments to join hands for new business. Spectrum 3D Tech had installed Galalite's Mirage 1.7 screen and Christie projector for their product presentation at CineEurope, and the feedback we received from the client with regards to the screen performance was overwhelming."
About Galalite:
Galalite®, is the flagship brand of GTC industries which manufactures the widest range of innovative Projection Screen surfaces across the world.
A family owned business headquartered in Mumbai, Galalite® has emerged as one of the largest suppliers of screens to Exhibitors worldwide.
Galalite's specialized screen surfaces range from Gain Screens for digital compliant cinema systems to the latest 3D technology Silver Screens, from large format screens for Cinema Theatres / Large Events to Home Theatre Screens.