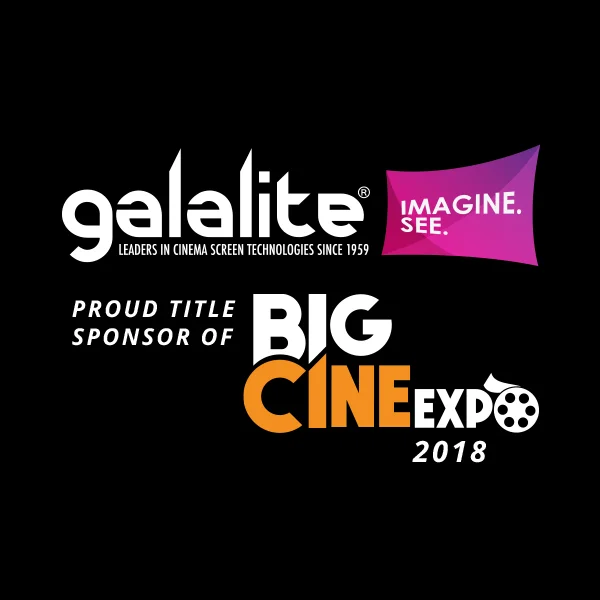 When the world's second-largest cinema expo – the Big Cine Expo came to Mumbai on 28 and 29th of August, Galalite Screen stole the show, indeed! Not only Galalite was a proud title sponsor of Big Cine Expo 2018, but they took this opportunity to launch an innovative technology called LENSRAYTM technology at the event. This technology reduces visual noise, which is an important parameter in image quality evaluation. Noise, in this case, is not something that is heard but rather seen. Image noise is an undesirable by-product of image capture that obscures the desired information. Thus, the higher the value of visual noise, more distorted or grainy the image appears.
Not only did Galalite showcase their new technology to huge crowds who possessed unimaginable enthusiasm and interest, but they also conducted an on-ground activity where they gave the lucky winner, a FREE screen! Yes, you've read it right. A FREE screen. The next time someone tells you "there's no such thing as free lunch", you can tell them otherwise!
Galalite Screens, being a leading cinema screen technology company, realizes the potential in the cinema theatre market in India and other Asian countries. Ever since 1959, Galalite has thrived to promote innovation in cinema screen technologies, and with this association, it continues to maintain its place at the forefront of innovation in the cinema screen industry. In the coming years, it will only get better! 
Speaking on the occasion, Yusuf Galabhaiwala (Director of Operations) said, "Galalite has been the most trusted leader for cinema screen technologies in India, as well as the global market for more than half a century. By investing in Big Cine Expo, we reiterate that we are committed to bringing innovative screens that enhance the next generation cinema-viewing experience and further strengthen our foothold in the domestic and international market."
About Galalite:
Galalite®, is the flagship brand of GTC industries which manufactures the widest range of innovative Projection Screen surfaces across the world. A family-owned business headquartered in Mumbai, Galalite® has emerged as one of the largest suppliers of screens to Exhibitors worldwide. Galalite's specialized screen surfaces range from Gain Screens for digital compliant cinema systems to the latest 3D technology Silver Screens, from large format screens for Cinema Theatres / Large Events to Home Theatre Screens.