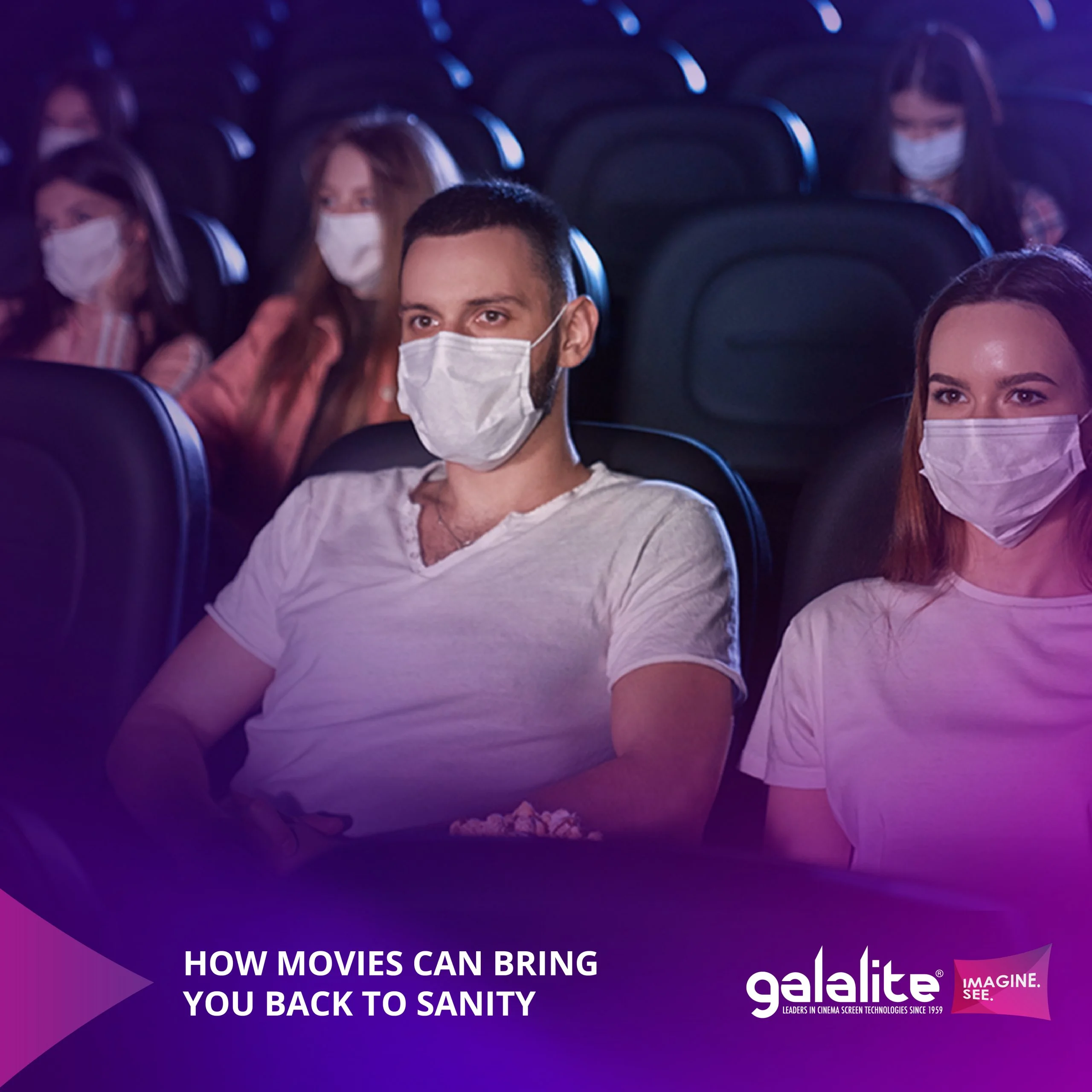 Watching movies is an 'escape' for many of us. But not all of us realize that movies also help us get back to our sanity.
Had a bad day? Watch a movie.
Long day at the office? Relax watching a movie.
Not feeling your best? A good movie can help.
Watching movies is an answer to so many of our problems. Did you ever know this phenomenon is called 'Cinema Therapy'?
Dr. Gary Soloman first coined this term and gave movies yet another utility – a therapy.
Some people dance, write, paint, and exercise to feel better. And some of us watch movies. But don't confuse it with a hobby. Because it's much beyond that — something that holds the power to heal people facing physical as well as mental health issues. 
Just the way self-help books help improve our personality and mindset, movies help us improve our morale, spirits and attitude towards life.
After Dr. Gary Solomon, this movement was again picked up in 2019 through a featured documentary 'Calypsonians' by director Anghelo Taylor.
In that documentary, Anghelo Taylor wrote the CinemaTherapy Manifesto, which gets us to understand the deeper meaning of this term. It says and we quote –
"In order for cinema therapy to truly exist, the filmmaker must have an unquenchable fire to look for answers to his internal search, questions or problems that don't just bother him but also some specific community, if not the entire humanity.
So, when the filmmaker starts engaging with its crew, actors and everyone involved in making that movie happen, they set themselves on the quest to unveil the solutions as they process to complete the movie. 
The result of this process is what acts as medicine for all the viewers as human beings. 
That said, it all starts with the filmmaker's vision and his deeper intention."
How does Cinema Therapy heal people?
Cinema Therapy, as we've been discussing, is a therapeutic tool for people who are open to learning through the conscious awareness, projections and experiences that movies bring in.
The effects used in movies help the person imagine, get inspired, gain insights, release emotional stress and identify their feelings like none other.
When they encounter similar experiences happening with the character in movies, they get an assurance that they're not alone in this.
There are different types of cinema therapies, varying some factors, that are present to impart value in the audience's life.
Some of them are:
– Popcorn cinema therapy to help people release their emotions.

– Evocative cinema therapy to connect with stories and characters.

– Cathartic cinema therapy to identify their feelings and how to work on them further.
After completing the movie, the theory suggests evaluating the reaction of the person to the movie by asking them questions like:
– How did they find the movie?

– What was the particular thing they liked about the movie?

– Was there anything they specifically didn't enjoy/understand much?

– Which character did they find to be most influential?

– Which character inspired them to become more of them?
On the basis of their answers, you can understand a lot about what the person is going through and how he/she needs to heal.
Fun fact: Prisoners are also shown movies to help them get to the root cause of committing the crime they did & understand their behavior at that point.
What are some issues in our society that one could be facing and take Cinema Therapy as help for?
Addiction

Domestic Violence

Obsessive/compulsive disorder

Relationship complications

Childhood trauma

Family issues/loss
Enough (2002), 28 Days (2000), What About Bob? (1991), The Way We Were (1973) are some of the movies that could be used as cinema therapy.
Did you know about this mind-blowing concept earlier? Have you ever used Cinema as therapy when things went south? We would love to chat in the comments below!
At Galalite Screens, we help such movies come to life – in their truest essence, in a way that the director envisioned them to be, in a way that you are not just entertained but also impacted positively — through our Cinema Screens.