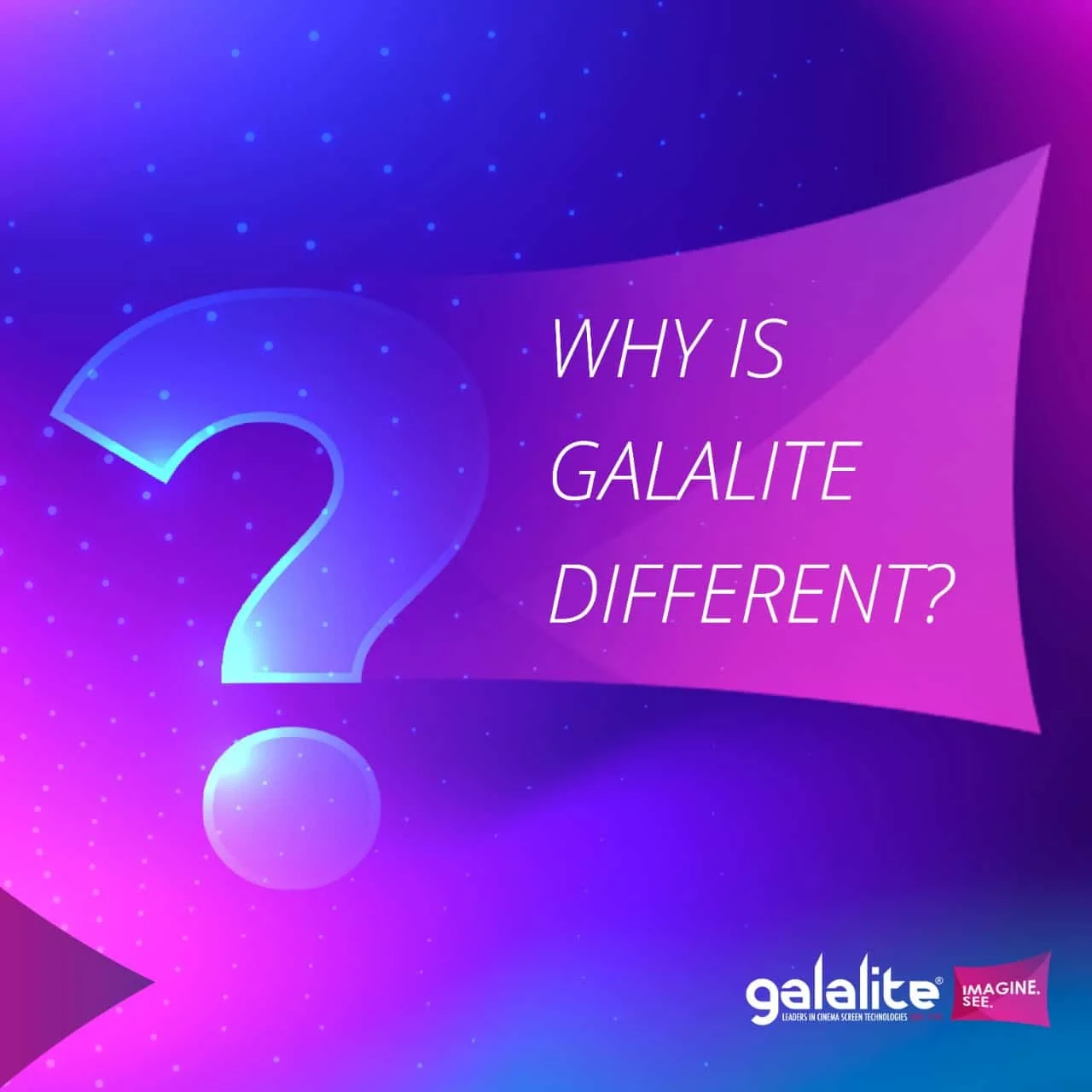 Galalite is well-established leaders of Cinema Screen Technology since 1959. 
We are known to be helping Cinema Owners to create a breathtaking movie viewing experience for the audience. It's been an incredible journey of 60 years where the vision has not just expanded in India but also in European countries with the help of our strong loyal customer base.
Let us walk you through this extraordinary path we've been following to get you the most amazing movie experience every time you walk into a cinema hall.
A Legacy built on Trust and Transparency
We are the only family-owned business in the cinema's screen industry to date. Our company stands on the strong pillars of trust, values, and ethics. We treat every employee like our family members. Running a family business means that the whole family has the experience and knowledge of the products and the market.
We believe in the Make In India concept. Make in India is a concept that was launched by the government in 2014. In this initiative, the government encourages the companies to manufacture their products in India and dedicate the investments in their manufacture only. This initiative is a result of growth in our country. 
Inhouse coating facility is very rare in the cinema's screen industry, but we became the first company in India to do so. The coating prevents the screen from damaging itself or the grease. Not only does it protect, but also enhances the quality of the displayed image. This process is usually done by third-party in other industries, but we do it in our industry itself. 
We bring you tomorrow's technology today
 Our Lensray Technology provides the audience with a unique viewing experience, making our wide range of cinema screens perfect for viewing. Lensray Technology acts like virtual aid to reduce virtual noise and help achieve better scattering of light and have the same quality when viewed at any angle. 
The best part is it reduces the chance of any hotspot to a great extent. A hotspot is a white spot or a bright circle due to Flashlight or any other source of light when it falls on the screen. We also deliver Mirage XDL 1.2 screen and became the first company in India to deliver this larger than life experience to the audience.
Another thing that makes us stand out in the world of Cinema Screen Technology is that we emphasize on creating and using environmental friendly coating technology.
Impeccable Quality:
One thing we at Galalite Screens, relentlessly work towards is always providing Supreme Quality to our clients with constant research and innovation. It's the 'Experience of the Cinema' that the audience takes away with them. 
Being a audience-centric organization, we provide them 'A never-before experience' & make them want to come back again, we make sure to never compromise on the quality by delivering an excellent output with sharp finishing, long-lasting material, wide-viewing angles, exceptional clarity, low hotspot & maximized black level on-screen experience.
Transparent & fair practices with Employees:
We are sincerely thankful to our staff and employees who have supported us on this journey and have made us stronger every year since 1959. 
Therefore, even in times like Covid-19 when unemployment reached its peak, we continued to pay our employees their full deserving salary going a little extra mile to also provide them with a special bonus for fighting through these difficult times.
In it Together:
On this journey of becoming our best version every day, we not just believe in focusing on our growth but also the growth of our Partners, Dealers and Cinema Owners.
Galalite has always been empowering, encouraging and inspiring everyone in the process to felicitate the upliftment of the entire industry.
#BeTheLite:
On the completion of 60 successful & powerful years in the cinema industry, we thought to celebrate differently.
We wanted to share this happiness and celebrations with society and hence we launched #BeTheLite campaign to support visually impaired children. This beautiful initiative is creating awareness about this cause in the country and encouraging people to donate to the treatment of these children.
From selling plastic screens in the mid-sixties to updating ourselves with the most advanced and latest technologies to create an outstanding experience for our clients, this is what our journey looks like. It has only begun and we have a long way to go with our groundbreaking innovations and services.
See you next in Cinema Halls!
Check out our products and much more that we have in store for you at https://galalitescreens.com/
Got any questions or thoughts to share with us? We would love to know them in the comments below!