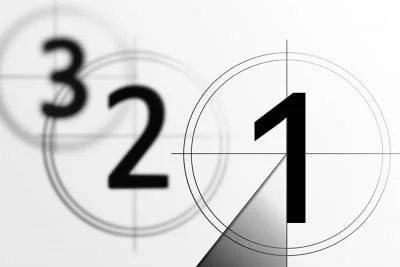 Art forms like painting, sculpting, and music have been around for decades, even centuries. Great artists have expanding the minds of people since then. The reason why art is created always stays the same, to express. Express individual thought, feelings, fears, passions, and reflect on the societal consciousness. This singular reason of being is what makes Cinema such a powerful art form. It has the ability to travel across borders, cultures, and even time while still holding its relevance.
But we have already spoken about how Cinema began. Now it's time to talk about where did it all begin, who were the people that played an important part, what were the factors that helped it evolve?
As with other older forms of art, cinema too can be said to have been born in the same place, Europe. France being primarily where Cinema took its baby first steps before running across the globe, mesmerising people as it did.
France, the birthplace of cinema, made significant contributions to the art form and the film making processes.
Cinematic movements like "Nouvelle Vague" (French New Wave) began here in the late 1950s and 1960s. This movement encouraged the desire to shoot more current social issues on location, and filmmakers' intention of experimenting with the film form.
Many of them engaged the social and political upheavals of the era, making radical experiments with editing, visual style and narrative part of a general break with the conservative paradigm. Portable equipment requiring little or no set up time made the New Wave way of filmmaking feel very up close and personal, almost like a documentary style.
The films exhibited direct sounds on film stock that required less light. Filming techniques included fragmented, discontinuous editing, and long takes. The combination of objective realism, subjective realism, and authorial commentary created a narrative ambiguity in the sense that questions that arise in a film are not answered in the end.
All of this could happen because of two men, the proud owners of the title 'The First Filmmakers in History', the Lumière brothers, Auguste Marie Louis Nicolas and Louis Jean. They patented the cinematograph, which unlike Edison's "peepshow" kinetoscope allowed simultaneous viewing by multiple parties.
France's strong and innovative film tradition has aptly made it a gathering spot for artists from across Europe and the world. For this reason, French cinema is sometimes intertwined with the cinema of foreign nations and a reason why its directors have had prolific and influential careers in other countries.
The period after The First World War saw the French film industry suffer for the first time since inception. A lack of capital saw production decrease in France and other European countries. This in turn allowed American film to enter the fray since they sold cheaper than European productions.
As Samuel Smiles once rightfully said, "The very greatest things – great thoughts, discoveries, inventions – have usually been nurtured in hardship, often pondered over in sorrow, and at length established with difficulty." The difficult period between World War I and World War II, saw Jacques Feyder and Jean Vigo become one of the founders of poetic realism in French cinema.
The French rise had started again.