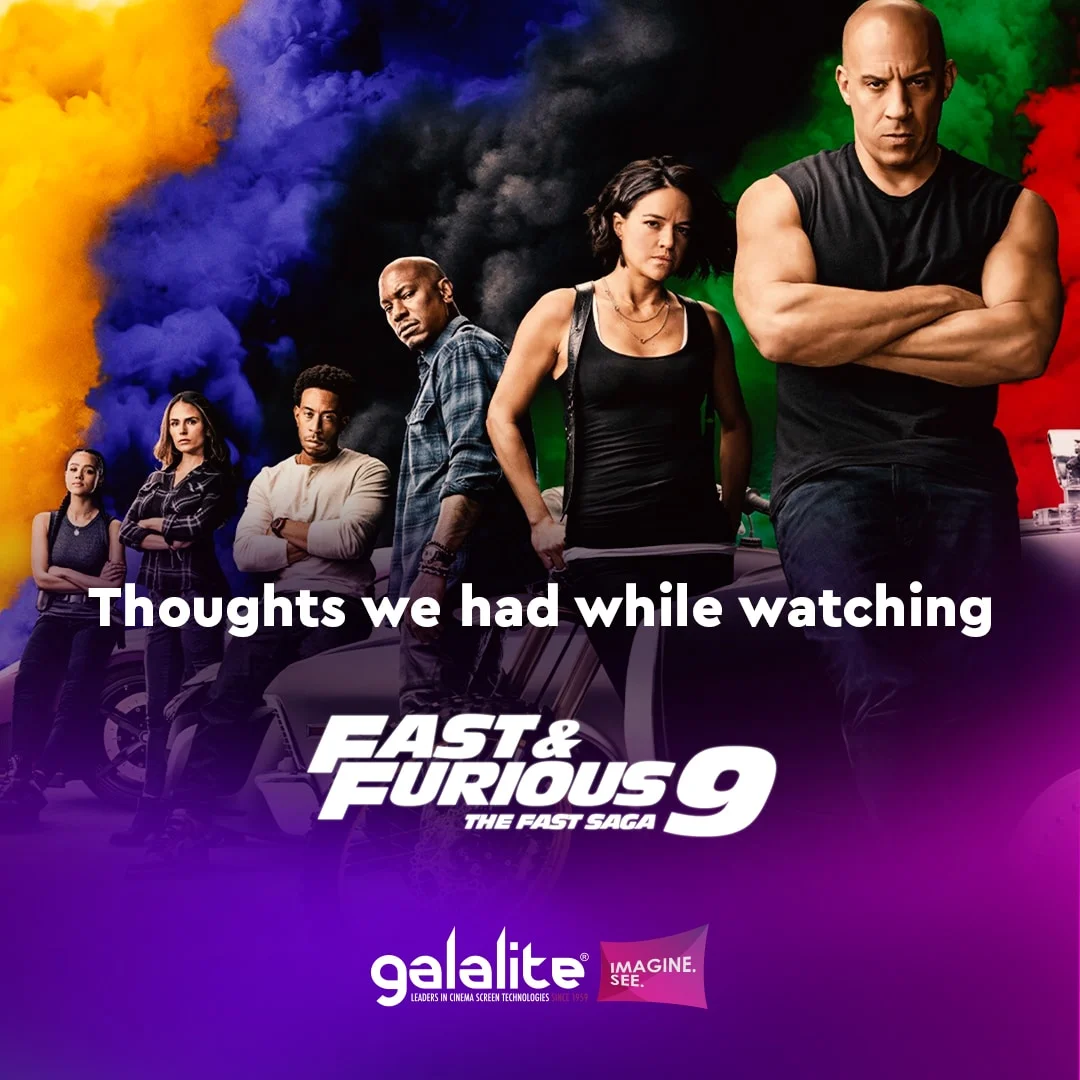 Fast & Furious!
A movie series that has always made us hold our breath back looking at what we just did on the big screen in front of us!
The 9th series of this movie was no exception. A lot of scenes, something that's expected from this particular movie, did pull us to the edge of our seats.
The only common thought that was carried forward from all the past 8 parts to this 9th one as well, was –
Ah, cars, cars & cars everywhere.
As soon as you see Dom & Co driving over a minefield just 20 minutes into the movie, you get the idea that the fun has just begun.
Is it just us or even you as kids would wonder whether these people have been injected with some evil power that they dare to do these kinds of stunts?
How is this even humanly possible? As much as these stunts look fascinating on the big screens, it is certain that any dimension where the concept of gravity is real & the existence of aliens is yet not realized is the place where life like this cannot happen.
Is that the very same reason behind us loving this series so much? After all, we all love to get immersed into a world that feels like a parallel world and not reality.
To give you a brief idea about how the story flows –
So before the team takes on the task, Dom is shown to be living a peaceful life with his wife Letty and his son. But soon he has to be back into the squad to stop a world-shattering attack plotted by his own brother!
Yes, we know this sounds so typical, isn't it?
Every other outing in the series is always about Dom and his crew chasing after a weapon that's so dangerous that it shouldn't exist.
In the other news, it's a comeback for Jordana Brewster's Mia and also for Han, who was shown dead in Fast & Furious 6. We can understand the latter one is a little tough to digest as we couldn't help but roll our eyes too at that part. But you might end up forgiving them for that quick escalation as it was really good to have Han reuniting with Dom. 
Mia's return is accompanied by a lot of action this time and we couldn't appreciate this part enough as compared to the past outings where the female characters were not so involved in the action.
Looking at the insane stunts pulled, the cars flying towards each other as if they had a magnet attached at the front and characters being in their full energy, you can't help but wonder about the crazy amount of efforts, money & resources that have been pulled for making this movie happen.
Although almost every moment spent watching the film gives you an adrenaline rush, there are scenes that also make you soft. The one where Vin Diesel bows his head in respect while the priest delivers the last rites. (won't spill many details here)
Despite the fact that it all seems unbelievable, you know in your heart that this is what makes Fast & Furious the series it is today. This is the real fun we have missed out on for a very long time.
Undoubtedly, it is made for Big Screens! Or should we say the Big Screens are made for movies like this?
The way we aim to translate the director's vision into reality while creating cinema projection screens at Galalite Screens, this film is the testimony of what kind of movies the cinema screens crave!
With that being said, Fast & Furious 9, an American action film directed by Justin Lin from the screenplay by Daniel Casey, starring some solid names like Vin Diesel, John Cena, Michelle Rodriguez, is an absolute delight for a movie buff that doesn't go to theatres to watch films but to live them!
Did you get a chance to watch it in theatres? Let us know your experience in the comments below!