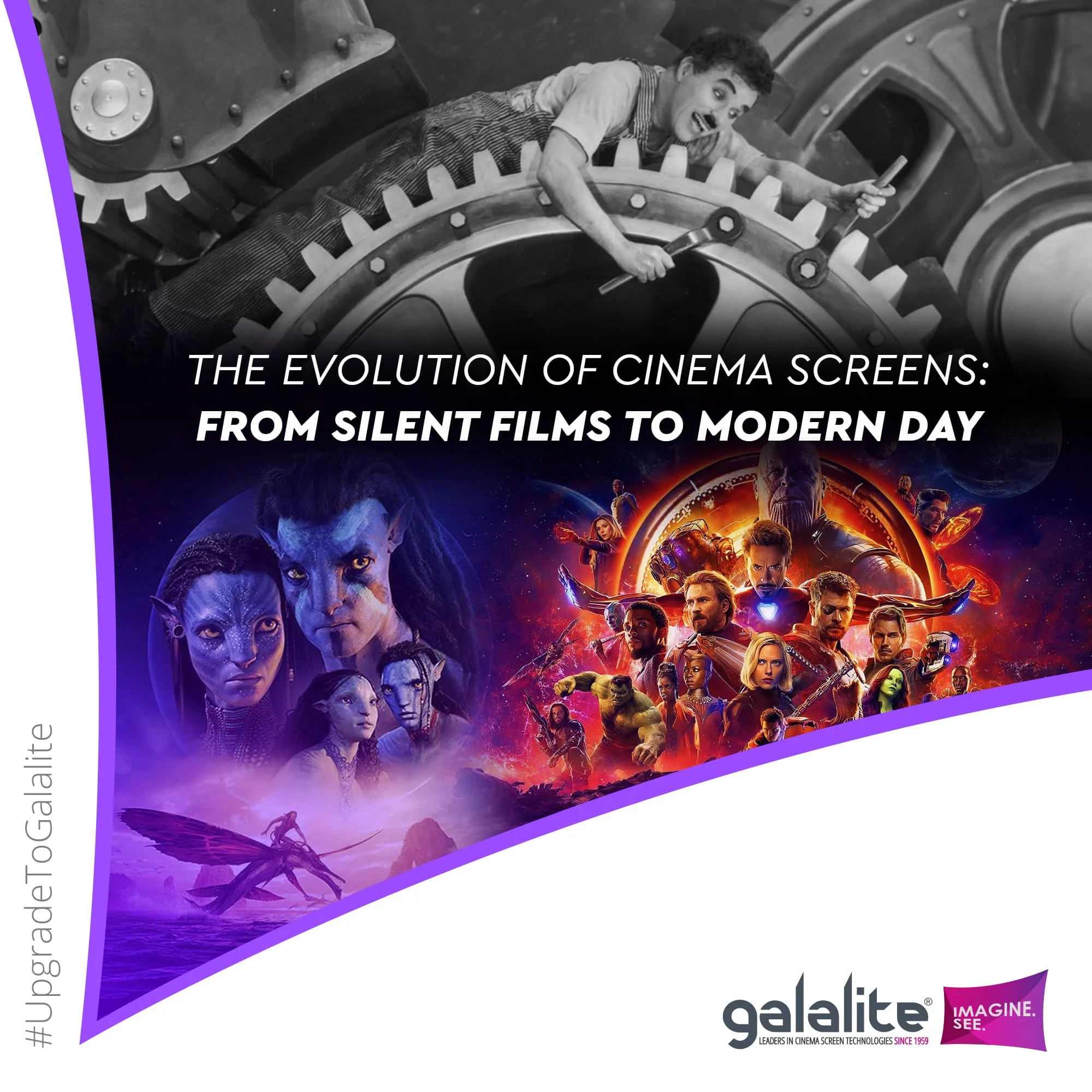 Cinema screens have come a long way since the early days of silent films. In the late 19th century, movie screenings were held in small rooms, and the "screen" was a basic white sheet or canvas hanging on a wall. These early screens were far from perfect, with images frequently blurry and distorted.
Cinematography is the appearance of movement achieved by recording and then rapidly projecting a large number of still photographic images on a screen. Cinema, which began as a product of nineteenth-century scientific research, has evolved into a medium of popular enjoyment and communication, and it is now a multi-billion-pound industry. Cinema was not invented by a single person. However, in 1891, the Edison Company successfully presented a prototype of the kinetoscope, which allowed one person to view moving pictures at the same time. In 1893, the first public kinetoscope demonstration took place. By 1894, the Kinetoscope had become a commercial success, with public parlours springing up all over the world. The Lumiere brothers were the first to show projected moving pictures to a paying audience in December 1895 in Paris, France. They employed their own invention, the Cinematographe, which included a camera, a projector, and a film printer. 
At first, films were very short, sometimes only a few minutes or less. They were shown at fairgrounds, music halls, or anywhere a screen could be set up and a room darkened. Subjects included local scenes and activities, views of foreign lands, short comedies, and newsworthy events. The films were accompanied by lectures, music, and a lot of audience participation. Although they did not have synchronized dialogue, they were not 'silent' as they are sometimes described. 
Then In the 1920s, the introduction of reflective materials for cinema screens revolutionized the movie-watching experience. The use of silver-coated screens, for example, allowed for enhanced image quality and better contrast. By reflecting more light back towards the audience, these screens produced brighter images and allowed larger audiences to view films in darker environments.
The 1950s saw the introduction of widescreen cinema, such as Cinemascope, which used an aspect ratio of 2.35:1 instead of the standard 1.37:1 aspect ratio. This allowed for a more immersive experience for the audience, with wider and more expansive views. Curved screens were also introduced in the 1950s, further enhancing the immersive experience.
In the 1960s, Galalite Screens offered plastic screens with invisible seams and behind-the-screen speaker placement. This innovation allowed for a more seamless and enhanced viewing experience, as the screen itself was invisible to the audience.
In 1986, Galalite Screens imported a fully automatic perforating machine, which maximized sound effects and reduced bass vibrations. This development led to a more dynamic and powerful audio experience, allowing for better sound quality in movie theatres.
In the 2000s, cinema screens underwent another transformation with the advent of coated gain and 3D screens. Coated gain screens are designed to reflect more light in a specific direction, resulting in improved brightness, contrast, and colour reproduction. Meanwhile, 3D screens offered a more immersive and interactive viewing experience, with images that appeared to jump off the screen. Galalite Screens was quick to capitalize on these new technologies, establishing an in-house coating facility in 2007 to provide coated gain and 3D screens, such as the Mirage 3D, to the Indian market. Their innovative solutions have since played a significant role in shaping the movie-watching experience.
The future of Indian Cinema screens –
Indian cinema screens are evolving to provide a more vivid experience, with leading chains investing in new formats and services such as multi-projection, 4D screens, and luxury theatres with butler service. 
Inox Megaplex in Mumbai has the largest number of theatre formats in one location in the world.

Inox Leisure's flagship Mumbai property, Inox Megaplex, covers 60,000 square feet and entailed an investment of 500 million rupees ($7 million).

PVR Cinemas, the market leader in India with 800 screens, opened the first 4D screen in India in 2016 at its 15-screen Superplex located in Noida on the outskirts of Delhi. The property also offers Imax, three luxury Gold Class screens, and a kids' cinema.

As of 2021, India has over 9,600 cinema screens and is projected to have over 10,500 screens by 2023. 

The Indian film industry, which produces over 1,500 films annually, is expected to grow at a CAGR of 6% between 2020 and 2025, driven by increasing digitalization, rising consumer incomes, and government initiatives to support the sector.
The adoption of technology in Indian cinema can be seen in visual effects-rich films such as Krrish, Ra. One, and Bahubali: The Conclusion. These films have channeled a surge of improvement in storytelling, scriptwriting, and special effects skills to newer frontiers, reflecting the evolving standards of Indian cinema. While Indian cinema has made progress in adopting established technologies, there is still room for innovation and the adoption of cutting-edge technologies. Strengthening intellectual property and developing technical skills are key initiatives being taken to bolster the system. Establishing more institutes to impart film education and explore opportunities in specialized courses on emerging technologies such as VR will be crucial for developing a standardized skill set for films in India.
Galalite, one of the leading cinema screen manufacturing companies in India, is at the forefront of this transformation by providing innovative screen solutions to enhance the movie going experience for audiences. With a focus on delivering exceptional picture quality, Galalite screens are the preferred choice of many leading cinema chains in India. As the Indian film industry continues to evolve and embrace new technologies, Galalite is well-positioned to play a key role in shaping the future of cinema screens in India.
Source :-
Entrepreneur – https://www.entrepreneur.com/en-in/technology/innovation-fast-changing-the-face-of-indian-cinema/307403 
National Science and media museum – https://www.scienceandmediamuseum.org.uk/objects-and-stories/very-short-history-of-cinema 
Hollywood Reporter – https://www.hollywoodreporter.com/news/general-news/future-indias-movie-theaters-1247604/