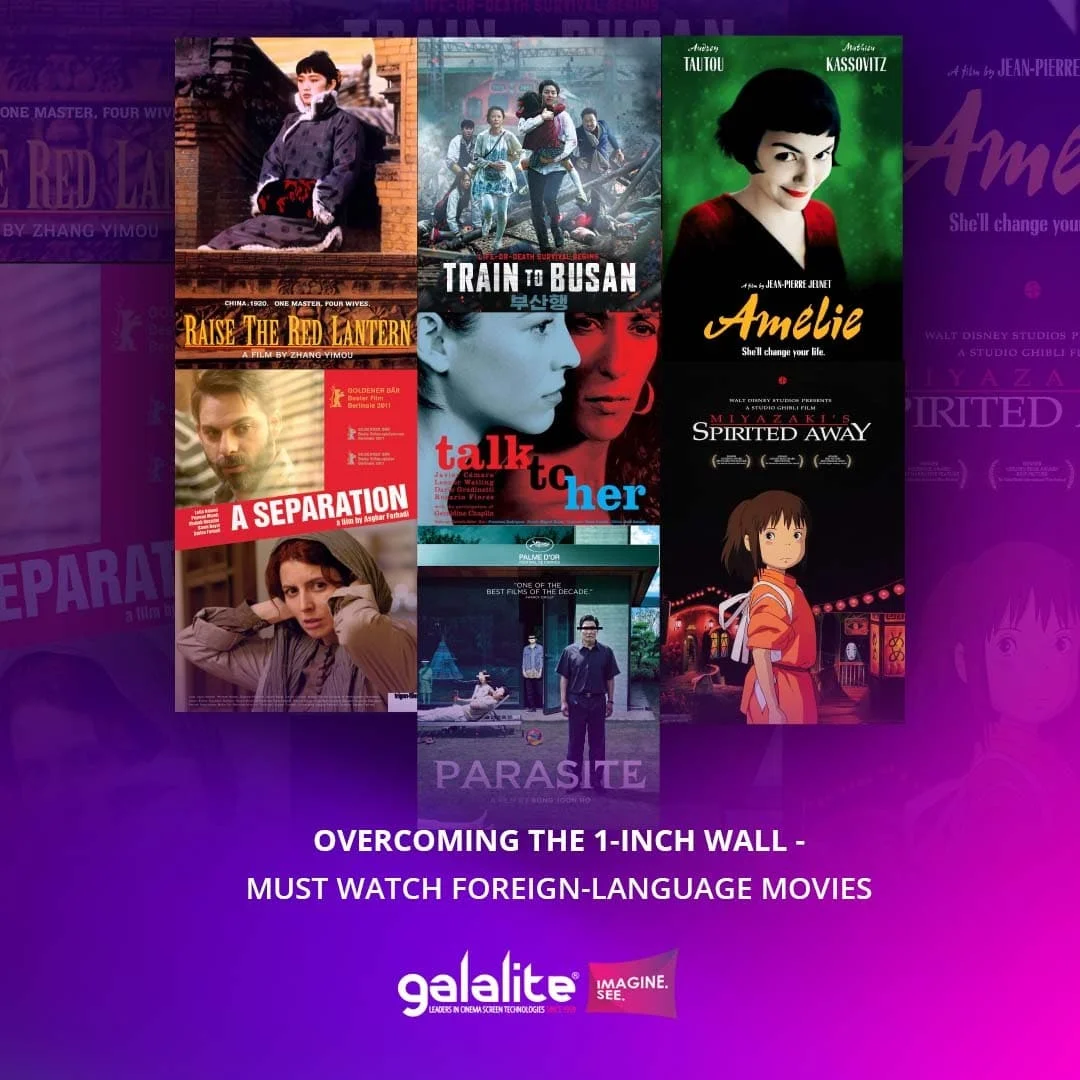 Foreign language films are having their moment in the sun. Far from the niche viewership only restricted to certain theatres or special screenings, they are now getting released in mainstream theatres for a wider audience to enjoy. People now enjoy overcoming the 1-inch barrier to watch movies in their original language rather than poorly dubbed versions available previously. And now foreign language films are also breaking the Hollywood bastion. With Parasite winning the Best Picture in 2020 to Drive My Car getting a lot of hype this year, foreign-language films are truly on their way into the mainstream.
But why watch foreign-language films when we have a robust film industry of our own and have Hollywood to look up to too? There are two main reasons. The first one is that foreign-language films are just as good if not better than the movies we are used to and the second one is that they give us an insight into how the rest of the world lives and how the human experience is the same no matter the language. Want to start your foreign language film journey? Here are some you will enjoy.
Parasite: This sleeper hit has been hailed as the breaker of glass ceilings. Dealing with the topic of social classes in South Korea, the black comedy thriller deals with how a lower class family preys on a wealthy family while posing as unrelated individuals.

A Train to Busan: Dealing with a zombie apocalypse aboard a train from Seoul to Busan, this horror film was a huge hit. The heartbreaking final scenes are worth the ticket price alone.

A Separation: An Iranian couple prepares to divorce in this 2012 Best Foreign Language film winner. Dealing with the fallout of a tragic accident as a result of this decision makes for the rest of the film. 

Amélie: On a quest to make everyone happy, our titular character deals with her isolation and job as a waitress. Set in the city of love, Paris, Amélie is a delightful rom-com to lose oneself in. 

Raise the Red Lantern: Zhang Yimou's look into a concubine's life during the warlord era is known for its rich use of colors and themes. Starring Gong Li, one of China's most prominent actresses, this visual treat is a must for viewers.

Talk to Her: One of the famous Spanish director Pédro Almodovar's most well-known works, the film follows two men who form an unlikely friendship as they care for two women who are both in comas. 

Spirited Away: Studio Ghibli is one of the most well-known animation studios in the world and Hayao Mizayaki has almost a cult following all around the world. Spirited Away is one of his many works of art. The film deals with Chihiro Ogino, a ten-year-old girl who, while moving to a new neighborhood, enters the world of Kami (spirits of Japanese Shinto folklore).
The rich hues of Raise the Red Lantern, the dreamy atmosphere of Spirited Away and the quirky environs of Montmartre, Paris in Amélie, and much more deserve a great screen to truly come alive. Reading the subtitles should not be a strain on the eyes either. Thus, you need a screen like Galalite to make your foray into foreign-language films an enjoyable one. Do you like foreign language films? If so, which is your favorite? Let us know in the comments!