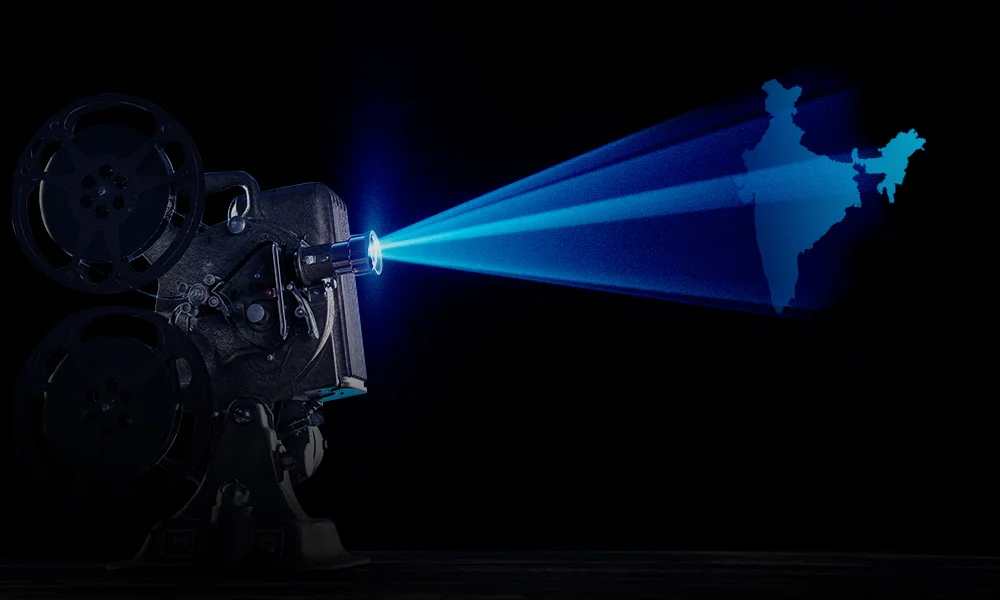 The Indian film industry has been a powerhouse for many years now, making the largest number of films in the world, buying the highest number of tickets and having the second largest screen count. According to a new UIS paper, the number of feature films released around the world hit a record high of 7,610 in 2013, with India accounting for more than one-fifth of total production.
World's most prolific film-making nation, India has been one of the largest movie producers globally for a years now. The film industry here produces approximately 800 to 1,000 feature films each year, which is roughly double the number of films produced by Hollywood each year.
India is also home to one of the most important cities in the global film industry, Mumbai. It is believed to be the center and birthplace of the multi-million dollar Indian film industry – popularly known as Bollywood.
A common misconception : Bollywood is India's national cinema. Although Bollywood enjoys visibility and fame with its extraordinary movies, but the country's billion dollar 'regional' film industry has picked pace as well. The global success of the fantasy epic Baahubali 2: The Conclusion underscores this.
India is also the global leader in terms of linguistic diversity in feature films. While most countries produce films in one or two languages, India produces films in 35 languages. Interestingly, 17% of the films are produced in each of the top four languages – Tamil, Telugu, Hindi and Malayalam.
On an average, India produces a mind boggling number of 1,900 films a year – of which Bollywood accounts for approximately 340 films. The bulk of the rest come from the Tamil, Telugu, Malayalam, Kannada, Marathi, Bengali, Punjabi and Gujarati languages.
Apart from the number of movies being produced, India also has the largest number of people going to the cinema. With an average ticket price of US$0.81, India has more cinema-goers than the United States, China and Japan combined.
We at Galalite, take pride in contributing to the Indian cinema industry with our cinema screens. With our advanced screen technologies, we endeavour to make people think of movie-viewing as an enchanting experience instead of just a means of getting entertainment.