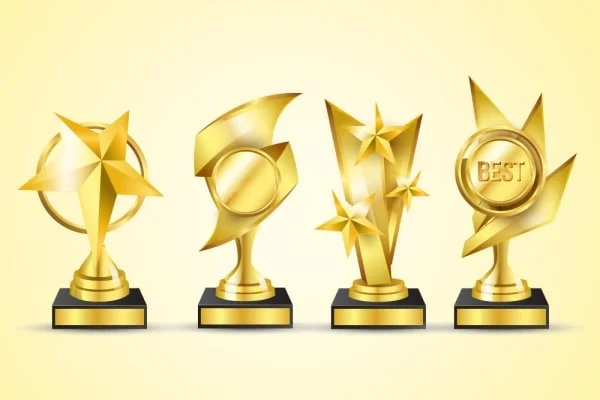 Everyone loves a good film; one that has a great story, phenomenal acting, captivating dialogues and a moving film score. And the best films not only see box office success, earning their makers a lot of money, but are also recognized as wonderful works of art on a national, and sometimes, global level. Awards are a wonderful way of rewarding visionaries in filmmaking for their constant efforts to improve and evolve the world of cinema. Listed below are some of the most popular Indian cinema award shows that have helped the Hindi film industry grow.
IIFA Awards
The International Indian Film Academy Awards (IIFA Awards) is one of the most well known award shows for Indian cinema today. Despite only being in its 17th year, the IIFA awards have become one of the biggest award ceremonies for Indian cinema, particularly because of the glitz, glamour and extravagance associated with it. The first IIFA award event was held in 2000 in London, and has since been held in various other locations around the world, with the most recent being held in Madrid, Spain. Initially introduced to honor technical and artistic professionals in Bollywood, the IIFA awards introduced a South Indian segment- IIFA Utsavam in January 2016.
Zee Cine Awards
A property of Zee Entertainment Enterprises Limited, the first edition of the Zee Cine Awards was held in 1998. For a number of years, this award ceremony was held in Mumbai, until 2004, when it took place in Dubai, UAE. In the flowing years, the Zee Cine Awards has also been held in London, Mauritius, Malaysia, Singapore and Macau. While the award show failed to take place in 2009, 2010 and 2015, it did return earlier this year and was held in Mumbai. This year's edition also saw the introduction of the 'Integrated National Award' and the 'Jury Awards', which Zee claims to be a fair and transparent selection process.
Filmfare Awards
Another popular award in Indian cinema is the Filmfare awards, which has been around for much longer than most other award ceremonies. An initiation by the Times Group, the very first Filmfare Awards edition was held in March 1954. It was initially called the Clare Awards, after the then Times of India editor- Clare Mendonca. Two years later, the award show introduced a dual voting system in which winners are selected by a panel of experts and the general public. As one of the oldest award events in the history of Indian cinema, the Filmfare awards are considered Bollywood's equivalent to Hollywood's Academy Awards.
National Film Awards
Like the Filmfare Awards, the National Film Awards also premiered in 1954. However, unlike most other award ceremonies, it was introduced by the Indian Government. The ceremony is held on an annual basis in New Delhi, where winners are selected by a government appointed national panel, and awards are handed out by the President of India. Following the ceremony, the National Film Festival takes place where award-winning films are screened for public viewing.
While filmmakers give their all to make a great story come to life on screen, cinema would be nothing without other evolving technologies like sound and image. And it is for that reason that Galalite Screens constantly pushes the envelope when it comes to creating high quality screens. With a promise of taking cinema viewing up a notch, you can enjoy every film, award winning or not.