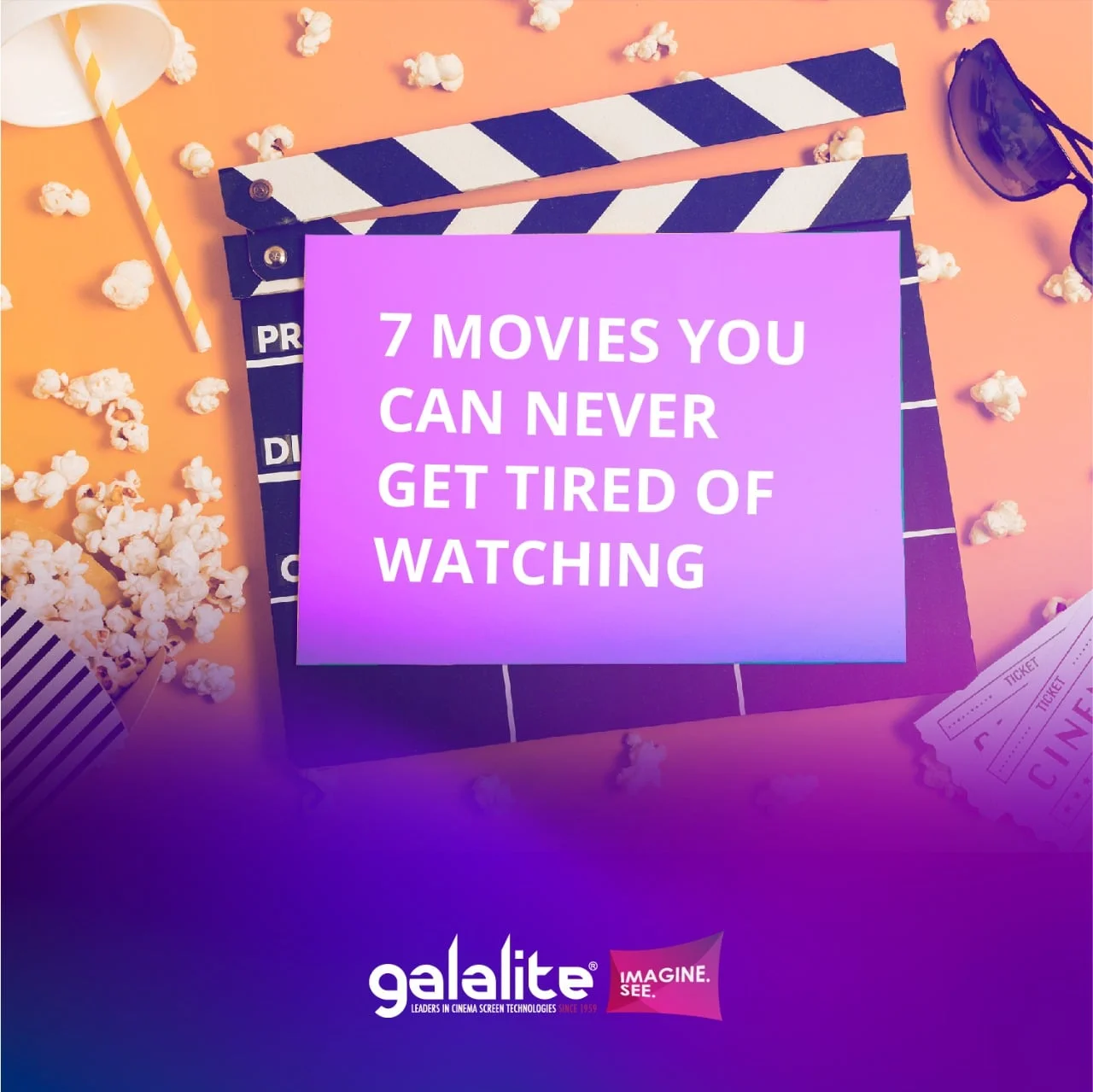 There are some movies you can never get enough of.
Which film came to your mind after reading this? Haha, we know there must be many!
Don't we absolutely love how they make us nostalgic and take us back to some happy memory attached to them?
Like you, we also have a list of movies we keep revisiting and we thought, why not share them with you all?
So, here're some of our favorites (which could also be your favorites):
1.Yeh Jawaani Hai Deewani (YJHD)
This romantic-comedy-drama continues to rule the hearts of movie buffs even after 7 years of releasing. It's a sweet tale of friendship, an unconventional romance and an adventurous series of events 4 youngsters decide to take on.
Starring one of the hit onscreen couples, Deepika Padukone & Ranbir Kapoor alongside Kalki Koechlin and Aditya Roy Kapoor, this movie outperformed the likes of all the other movies released that year.
No matter what day or time it pops up on our screens, YJHD always manages to warm our heart with its beautiful songs & iconic dialogues.
Which scene from YJHD has left its mark on you forever?
2.Jumanji
Is it just we or even you are reminded of Jumanji every time you come across a board game? Haha, Hi-fi to the Jumanji fans reading this!
This American Fantasy Adventure released in 1995, superbly directed by Joe Johnston & starring Robin Williams in the lead, can manage to hook anybody till the end.
It's a story of 2 kids finding a magical board game and being curious about it. The real adventure starts when a mysterious man pops (yes, literally) out of the game and starts wandering around the city doing hilarious things that could be stopped only by finishing the game.
When we say it's a masterpiece that takes you on a ride of experiencing the emotions you might have not with any other movie, we promise we mean it. Watch it if you haven't yet! 
3.Zindagi Na Milegi Dobara (ZNMD)
If you have ever dreamt of going on a world tour with your crazy bunch of friends, this movie will stay in your heart forever.
ZNMD is a beautiful tale that perfectly describes how friendships evolve over the years, how road trips with friends actually look like, how life changes and how we learn to fight back.
Directed by Zoya Akhtar and starring Hritik Roshan, Abhay Deol, Farhan Akhtar in the lead, you cannot find a better storyline and amazing songs that stay on your mind forever.
If you haven't watched it yet, go get those friends along and watch these 3 friends on screen turning their fantasy vacation into a reality!
4.Baby's day out
If there's a movie that can instantly uplift your mood, then it's Baby's Day Out.
This 1994 American Comedy Film directed by Patrick Read Johnson and starring Jacob Joseph Worton as the baby Bink, sets a hilarious plot where a wealthy baby is kidnapped by three criminals who face a hard time with the antics of the baby.
Baby Bink is undoubtedly one of the most adorable kids you will ever find who is smart enough to lead the cops to the kidnappers only because they have his Boo-Boo and he wants it back! Now tell us, wouldn't you want to see more of this cutest kid?
Every family has some movies that they can sit and watch together any number of times. Baby's day out is definitely one for many families.
Watch with yours!
3 idiots
Words fail to describe how amazing some films are and '3 idiots' is one such movie that has left its incredible mark on the audience across the globe.
11 years to this masterpiece and we're clearly not over it yet.
While Rancho (Aamir Khan) taught us some life-changing lessons in ways we could never imagine, Raju (Sharman Joshi) & Farhan (R. Madhavan) perfectly portrayed stories of millions of youngsters of our country. 
3 idiots is one movie where not just the leading star cast but every single person onscreen created a huge impact on the audience. It makes you laugh, cry, smile, dance and most importantly, live.
If we have to suggest one movie, it would be nothing but 3 idiots. Thank us later!
The Wolf of Wall Street
An unconventional drama based on the true story of Jordan Belfort, The Wolf of Wall Street is a story of a young stockbroker hungry for a thrilling lifestyle where he is never satisfied with what he has. He is always looking for more.
Starring Leonardo Dicaprio and directed by legendary filmmaker Martin Scorsese, this movie does an outstanding job at keeping you hooked thinking, laughing and in some places, growling.
Because it boldly presents the outrageous reflection of the real and rotten picture of the core of our society. It takes you through the life of a stockbroker involving crime, corruption and a lot more.
As we said in the beginning, an unconventional drama you must give a shot at watching!
Main Hoon Na
There was no chance we could complete this list without mentioning a single movie of none other than the Baadshah of Bollywood, Shahrukh Khan!
As always, he has put his heart into playing Maj. Ram Prasad Sharma. The chemistry between him & Sushmita Sen as well as between Amrita Rao & Zayed Khan sets a perfect tone for the directorial debut of Farah Khan.
The story unfolds as Maj. Ram goes undercover as a college student to protect the general's daughter and find his estranged half-brother.
No matter how many times you have already watched it, it always feels so fresh and you enjoy it with the same interest. 
So these were the films we are never tired of watching and we know even you aren't! 
Did we happen to skip any of your favorites by the way? Let us know in the comments below! Also, share the list with your friends in case they are looking for some suggestions for this weekend!